Equalities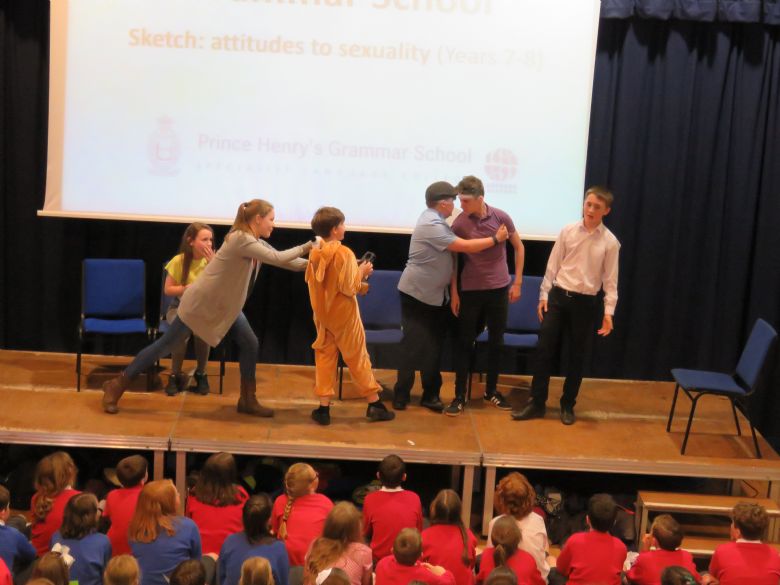 At Prince Henry's Grammar School we are committed to building a cohesive school community in which we:
Tackle all forms of discrimination;
Celebrate the diversity of our school and the wider world, drawing upon our Language College specialism;
Promote equality of opportunity and outcome for all;
Build good relationships between people of different groups;
Contribute to the cohesion of the local community and wider society;
Meet our statutory duties under the Equality Act (2010)
We are proud that our achievements have been recognised through the awarding of the highest level of the prestigious Stephen Lawrence Education Standard, and we are now supporting other schools to develop ther own equalities practices. In June 2017, we launched the Otley Family of Schools Equality and Diversity Charter across the town - you can find more details below.
EQUALITY OBJECTIVES
In accordance with the Equality Act (2010) we have published a series of Equality Objectives to build upon our achievements. Our current Equality Objectives (2016-2018) include the following key objectives:
To continue to embed curriculum-based work on homophobia / biphobia / transphobia and discrimination linked to race, faith, gender and disability;
To continue to build understanding of, and empathy with, refugees and asylum seekers and those facing particular socio-economic disadvantage;
To increase community engagement in our work related to equality, diversity, social justice and global citizenship;
To continue to narrow the gap in achievement between students from different learner groups.
For details of the full Equalities Action Plan please contact Christopher Lillington at school.
POLICIES
Please visit the School Policies page for copies of relevant policies, including our Anti-bullying Policy and Equalities Policy.
OTLEY FAMILY OF SCHOOLS EQUALITY AND DIVERSITY CHARTER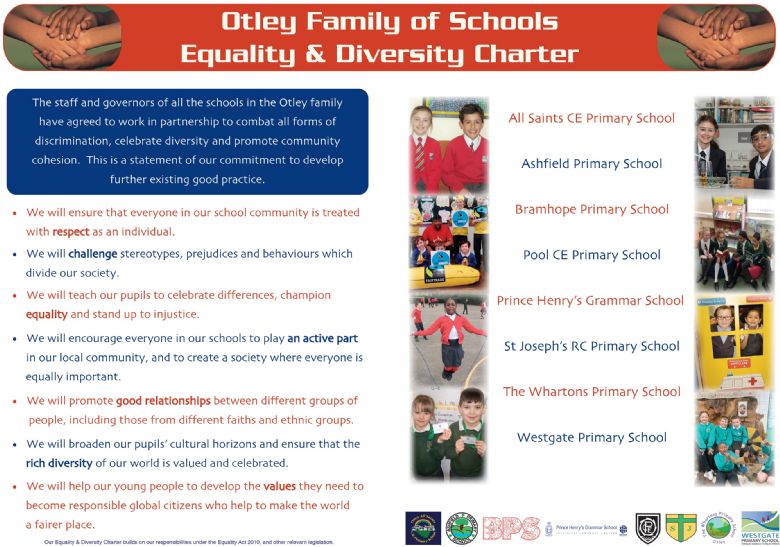 The Equality and Diversity Charter builds on the work done by our schools since our 2010 Anti-Racism Charter, developing that theme into a wider agenda. The Charter has been adopted by all the schools, with work taking place with pupils and parents and carers to embed the principles across the Family. The Charter will also be launched through Otley Matters, the Otley Town Council community magazine, bringing it to the attention of much wider community.
The Charter revolves around seven key principles: respect; challenging stereotypes; equality; actively creating a better society; good relationships between all people; valuing the world's diversity and making the world a fairer place. The Charter is also available to download below.
GOOD PRACTICE CASE STUDY