Geography
CURRICULUM LEADER: Ms N Edney
The Geography team of five specialist geographers delivers interesting, up to date courses across all key stages. The department is located in specialist rooms and these are equipped with facilities to deliver the subject in a variety of styles suited to the varying needs and interests of students.
The department has a good record of success at both GCSE and in the advanced level Geography course.
Geography is all about attempting to understand what is happening in today's world and to examine the issues and decisions that citizens of the world in the future will need to make. The department has a number of longstanding international links to allow students to work with students from other cultures as part of their own studies.
KS3 CURRICULUM
The course builds on the latest developments of the national Curriculum but does incorporate the development of key skills by studying a range of themes and issues relevant to all students in interesting ways. It is designed to underpin the GCSE option but does stand alone in developing all students to meet the whole school philosophy of educating citizens of the world. In Year 7, students are taught in Form groups and then in Years 8 and 9 they are taught in mixed groups, based loosely on ability.
Year group

Half Term

Autumn 1

Autumn 2

Spring 1

Spring 2

Summer 1

Summer 2

7

Geography Toolkit

Physical Geography of the UK

Investigating our local area

8

Global Environmental Challenges

Global Superpowers: India and China

Global Issues

9

Restless Earth

Global Superpowers: India and China

Our Challenging World
All topics cover a range of human, physical and environmental geography, with geographical skills integrated throughout.
KS4 and KS5 CURRICULUM
The new GCSE course from Edexcel "The evolving planet" is used at KS4. This modular GCSE is aimed at a study of key issues affecting the world and is taught at the full range of scales from the local area to the global dimension. Students with a willingness to incorporate what is happening in the news today into their work will find this an interesting, exciting course.
Please see the links on the left-hand menu for details of the KS4 and KS5 courses offered by the Geography department.
ENRICHMENT
Practical work and field work are seen as essential elements of Geography, and there are opportunities to use these in activities ranging from personal work, local area work a range of trips to places in the UK and through foreign visits. For example, there has been a regular visit by some KS4 and KS5 students to our partner school in Durban, South Africa. The Geography department also runs a field trip Iceland.
For many years our work has extended beyond the school into the international education arena. We have been actively involved in number of projects in this field and worked with schools in a range of countries. This does not just include visits but more importantly the sharing of curriculum ideas and teaching materials to try to personalise the experiences by direct contacts and involvement of large numbers of students in a variety of ways.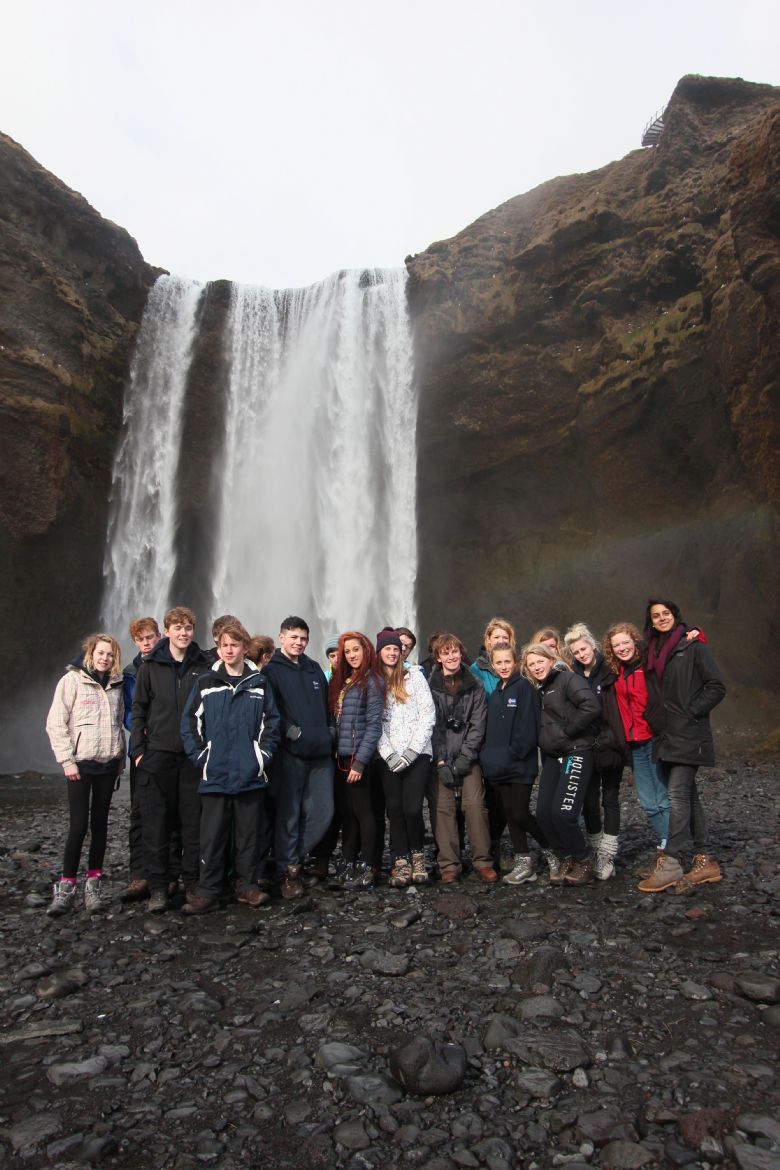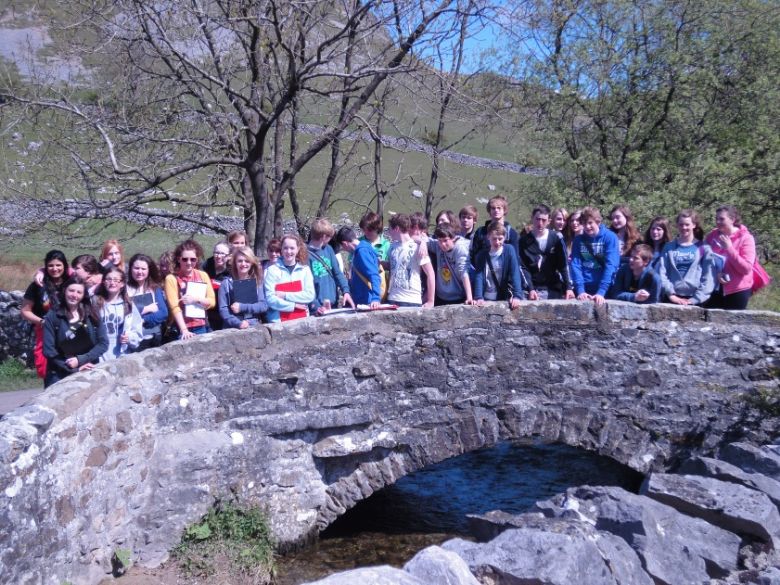 Year 10, Geography field trip to Malham, May 2012.
Iceland Field Trip, April 2013
Year 9 Shelterbox Geography Activity Day, raising awareness of help for people who are temporarily homeless.