MFL
CURRICULUM LEADER: Mrs J Barber
The Modern Foreign Languages curriculum at Prince Henry's is rich and varied, reflecting the school's Specialist Language College status. The team of twelve staff is supported by three native speaker Foreign Language Assistants, and the department is accommodated in a specialist suite of rooms with interactive whiteboards and a dedicated multimedia suite. Courses in French, Spanish, German, Italian and Mandarin Chinese are offered. Languages are an important part in the life of Prince Henry's and as a Specialist Language College; languages play a key role in developing the international ethos of our students. With the numerous trips and visitsorganised by the Faculty, both at home and abroad, students are given opportunities to meet a range of native speakers and put their language skills to good use, as well as the opportunity to take part in visits both at home and abroad to help develop their skills further.
With staff from the faculty working in many of our local feeder primary schools, links for transition are strong and help students to settle quickly into KS3 language lessons. Many of our students choose to become dual linguists when they come to choose their options in KS4 and we have numerous ex students studying a range of languages at universities up and down the country, as well as working or studying abroad as part of their studies.
KS3 CURRICULUM
In Year 7, students build upon their prior language learning in French or Spanish, as appropriate. These are the two core languages and all students continue to study the same language throughout KS3 and KS4. In Year 8, all students take up German as their second MFL. In addition, all Year 8 students follow a ten-week module in Mandarin Chinese. In Year 7, students are taught in mixed ability groups until Christmas and then setted, based on teacher assessments and end of module tests. In Year 8 and beyond students are setted based on end of module tests/progress throughout the year and teacher asessment.
SPANISH
Term 1
Term 2
Term 3
Year 7

Introducing myself

My school

Opinions

My family

My home

My hobbies

Talking about leisure plans

My town

Year 8

Talking about people

Making plans to go out

Past holidays

Mealtimes

Shopping for food and eating out

Fashion

Sightseeing in Barcelona

Shopping

Year 9

The Media

Talking about school

Healthy living

Jobs and money

The Spanish-speaking world

Staying with a Spanish family

Travelling by train
FRENCH
Term 1
Term 2
Term 3
Year 7

Introducing myself

My family and friends

My house and home

My town and local area

My daily life

My free time

Year 8

Family and home life

Free time

Out and about

Food and drink

Holidays and travel

Friendships

Year 9

Hobbies and interests

Future plans and the world of work

Healthy lifestyles

People and places

The French-speaking world

Rights and responsibilities
GERMAN
Term 1
Term 2
Term 3
Year 8

Introducing myself

My school life

Opinions

My family and friends

My free time

My house and home

My town and local area

Year 9

Holidays

Shopping and eating out

Leisure activities

Healthy lifestyles

The German-speaking world

Out and about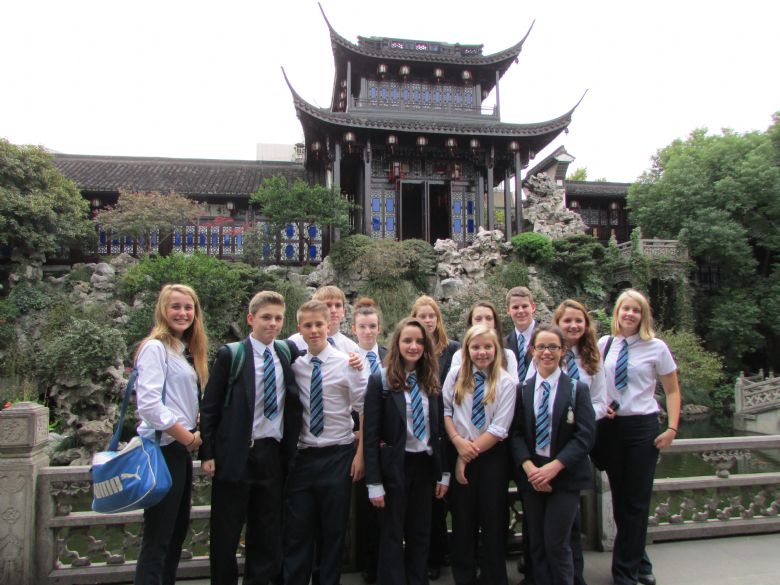 KS4 and KS5 CURRICULUM
Please see the links on the left-hand menu for details of KS4 and KS5 courses offered by the MFL department. French and Spanish are setted according to ability. German is taught in mixed ability groups, for those who have chosen to take German as an additional language for GCSE. All GCSE courses are with the AQA exam board.
ENRICHMENT
The MFL Faculty organises a wide programme of foreign visits and exchanges, including trips to France, Spain, Germany and China. For further details visit the Photo Galleries page.