Our Vision for the Arts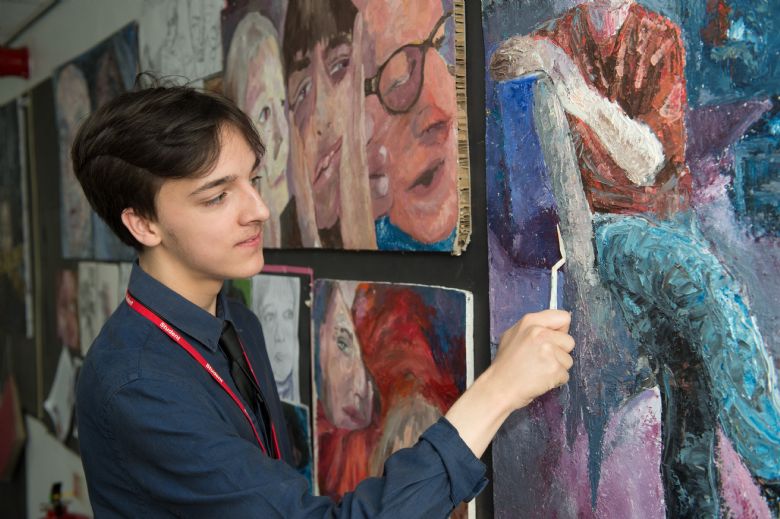 We at Prince Henry's Grammar School believe that a strong and rounded curriculum is one in which the Arts plays a vital role. We will promote and encourage participation in the Arts (Art, Dance, Drama & Music) and endeavour to nurture an appreciation of the Arts across the student body, encouraging diversity, cultural awareness both contemporary and historical, creativity and mutual respect for all art forms. We will aim to nurture the talented, while inspiring all students to become independent, active learners of the Arts so that they can fulfil their potential irrespective of their background or ability. We will continue to encourage the use of the Arts to support and underpin the learning in non-arts subjects so that students recognise the value of creativity in all its forms. We will provide opportunities to work with Arts partnerships to strengthen and enrich learning experiences and reinforce the opportunities that are available after secondary education. Our students will be pivotal in shaping the Arts provision, and contributing to the impact of our school within the Arts.
Aims:
To foster a love of, and enthusiasm for, the Arts in our students
To develop an ethos of creativity in the school
To provide every student with a rich, varied and engaging Arts curriculum that ensures all are given the opportunity to reach their potential irrespective of background or ability
To utilise new technologies and resources and to expand the Arts facilities to create exciting experiences
and learning opportunities
To provide opportunities for students to be able to explore and develop their attitudes, feelings, understanding and
values through the Arts
To nurture talent and develop a wide range of skills that are not only specific to the Arts but also transferable
to the wider aspects of life
To use the Arts as a means to develop self-esteem, confidence and independence, empowering students to take active responsibility for shaping their future
To gain an awareness of the Arts of different cultures, both contemporary and historical, and an
understanding of its global impact
To provide opportunities to work collaboratively with artists, Arts organisations and the wider community
To provide a wide range of extra-curricular experiences that will extend classroom learning
To provide students with access to relevant Arts qualifications at both GCSE and A Level, and where necessary, work with other schools and agencies to provide access to those options
To inform students about the variety of career pathways in the Arts
so that they can make informed choices about further education and career opportunities
To develop a culture of peer support/coaching between students.