Performing Arts
FACULTY LEADER: Mr P Condry
MUSIC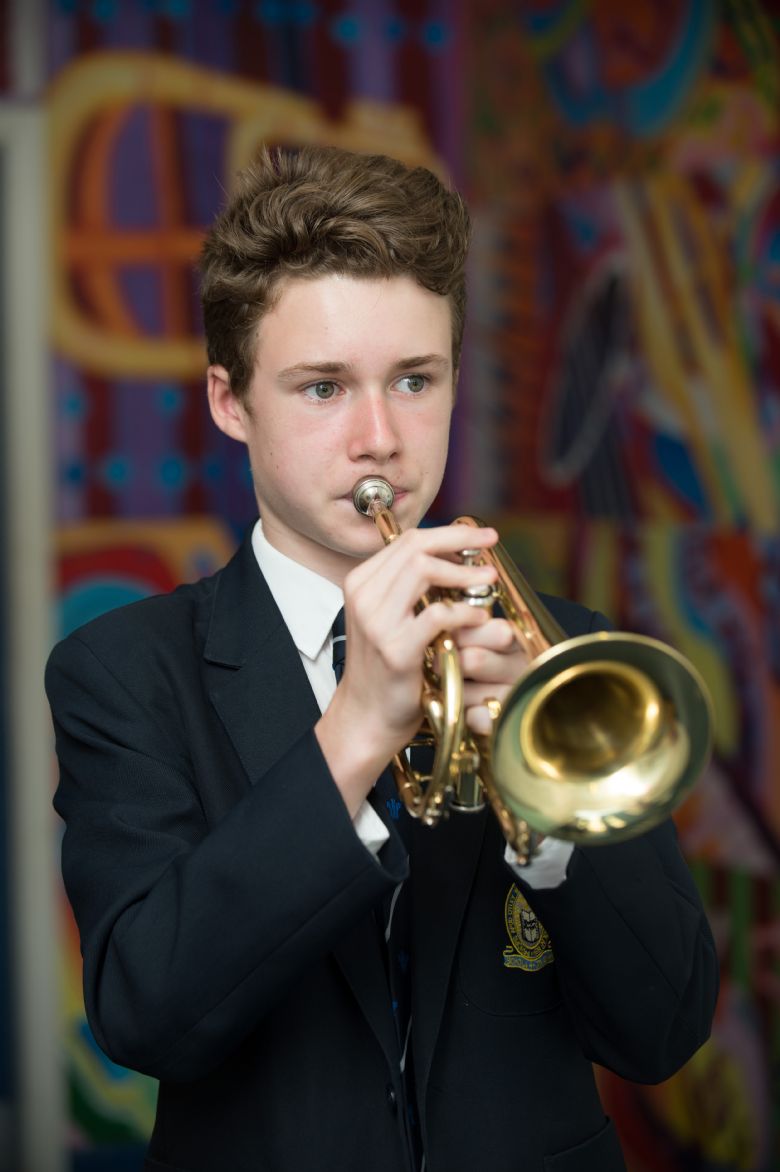 At Prince Henry's, music is part of the lifeblood of our school. The subject team aims to open up a world of music to all students and frequently stages concerts and productions. We also provide music for school and community events. Throughout their school careers, Prince Henry's students can get involved with music-making through many different ensembles/choirs (for students of differing abilities) and are able to study music through to or A level. In addition to classroom-led lessons, a team of eight peripatetic instrumental/vocal tutors delivers tuition on a weekly basis in the school.
KS3 CURRICULUM
All Students in KS3 have two lessons per fortnight. At KS3, the schemes of work are designed to integrate the key areas of Performing, Composing and Listening together, whilst also giving students a wide range of musical experiences. They will learn how to read conventional notation, chord diagrams and tab across a variety of instrumenst including piano, ukulele and guitar. They will also learn how to use music technology creatively. They will learn compositional technique through practical study throughout KS3.
| | | | |
| --- | --- | --- | --- |
| | Term 1 | Term 2 | Term 3 |
| Year 7 | Let's Get Musical! (including singing and keyboard skills). | Working with Chords (ukulele). | Working with Chords (keyboard and GarageBand). |
| Year 8 | The Blues. | Composition: Song writing. | Covering the Classics (practical performing and composing based on classical music) |
| Year 9 | Cover Versions. | Composing to a brief | Bring it all together: A choice of projects building on all KS3 work |
KS4 and KS5 CURRICULUM
The AQA GCSE in Music as well as the BTEC in Performing Arts are delivered.
AQA A Level Music is currently taught at KS5.
Please see the links on the left-hand menu for more details of KS4 and KS5 courses offered by the Music department.
ENRICHMENT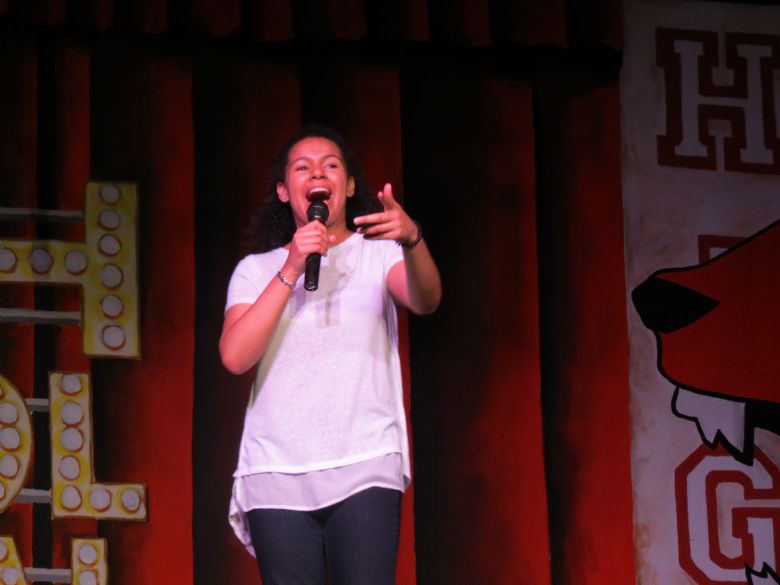 Staff rehearse the many and varied ensembles weekly (Junior/Boys/Senior Choir, Big Band, , Soul Band, String Ensemble, Junior Band/Orchestra and a Brass Group). Students (and staff!) participate in 3 main school concerts per year, 6 Lunchtime Recitals as well as an annual production and several other community/school 'gigs'. Musicians are invited to enter for external music exams (ABRSM/Trinity Guildhall/Rock School) on a termly basis and experience great success. We also organise a performing tour every 2 years (previous destinations have included Italy, Belgium, Dublin and Holland). In addition, music staff regularly organise visits to concerts and the theatre as well as workshops with leading practitioners.
If you wish to book a school ensemble for a local event, please send an email via info@princehenrys.co.uk and mark it FAO: Mr Condry.
PERFORMING ARTS
The Performing Arts Faculty also offers BTEC Performing Arts (Musical Theatre) at both levels 2 and 3 (equivalent to GCSE and A Level). Students can opt to study the Level 2 course in Years 10 and 11 and the Level 3 course in the Sixth Form (in Year 12 they complete the Certificate, followed by the Subsidiary Diploma in Year 13).
The strong traditions of Music, Drama and Dance at Prince Henry's are reflected in the increasing popularity of these courses.
DRAMA
CURRICULUM LEADER: Ms Y Wittering
At Prince Henry's, Drama is a high profile and flourishing department. Our aim is to open up the world of theatre to all students. This is achieved not only in timetabled lessons but also through our regular productions, theatre trips and input on Enhanced Curriculum Days.
KS3 CURRICULUM
All students have two lessons of Drama per fortnight throughout Years 7, 8 and 9.
Year 7

Skills, Team-work and
Creativity

Year 8

Theatre Text and Devising

Year 9

Drama in the Making,
Theatre History
Page to Stage.

Devising from Poetry:
Introduction of Skills.

'Face'
Benjamin Zephaniah.
(Page to Stage)


Too Much Punch for Judy/Face
Mark Wheeller. Benjamin Zephaniah.
(Page to Stage)

Silent Movies and Mime.


'The Lion, the Witch and the Wardrobe'
C.S. Lewis. Dramatized by Adrian Mitchell.
(Page to Stage)

Theatre History
(Greek, Medieval, Shakespeare and
Commedia Dell'Arte)


'Ernie's Incredible
Illucinations'
Alan Ayckbourn.
(Page to Stage)

Devising Drama
and Improvisation Skills.

Drama in the Making
'Secrets'
(Issue based—Links to GCSE)
KS4 and KS5 CURRICULUM:
At KS4 students can choose to take GCSE Drama, following the OCR Specification.
At KS5 students can choose A Level Drama and Theatre Studies, following the OCR Specification.
Please see the links on the left-hand menu for further details of the KS4 and KS5 courses offered by the department.
ENRICHMENT: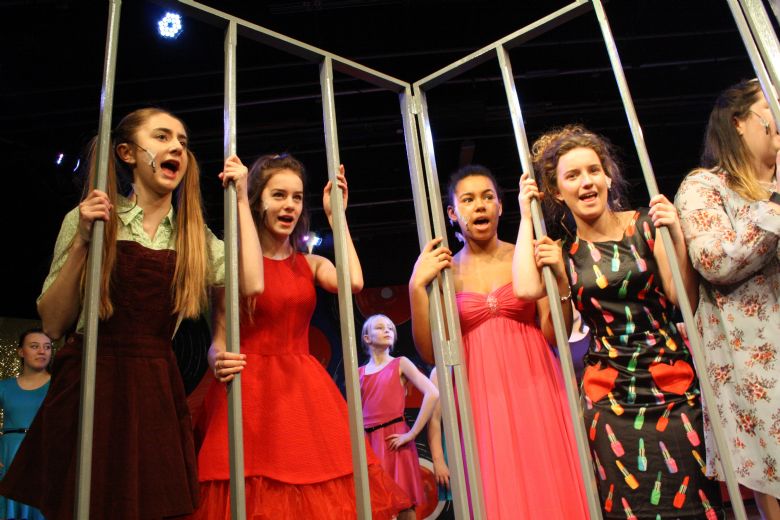 There is a regular programme of Drama productions, theatre trips and visiting practitioners. These have included our production of Hairspray in 2017, visits to Blood Brothers, Leeds University, War Horse and visits from professional theatre practitioners.