Virtually all groups of students attain higher standards than similar groups nationally and achieve well.
Ofsted
Prince Henry's was my catapult.
Christopher Bevan, ex-student and trainee Barrister
Prince Henry's Sixth Form is an outstanding place to learn. Our students regularly achieve outcomes significantly above their peers in other schools and go on to secure their preferred next step, whether that is employment, apprenticeship or a place in a Russell Group university. The high quality teaching, exceptional range of extra-curricular and enrichment opportunities, together with our highly personalised approach, are all key to our students' success.
Missed our Open Evenings and Taster Morning? It's okay - just give us a call and we can talk about your options for September 2019.
Anne Longfield, Children's Commissioner for England and ex-student of Prince Henry's spoke at our recent Celebration Evening, commenting on how our Sixth Form and school prepares students for the future: "It is your future and your society of the future ultimately and I would encourage each and every one of you to do all you can to influence that future in the most positive way possible. PHGS has given you a brilliant kitbag and springboard for success and I hope you will benefit from this foundation in all that you do."
Promotional Video for Sixth Form - created and produced by a Sixth Form Media Student
THE STUDENT'S VIEW OF SIXTH FORM
It is easy to talk about all the academic achievements and scores that Prince Henry's has received, but what you don't get from the results is the "feel" of the school for the students. Prince Henry's Sixth Form is a warm and close knit community where everyone knows everyone else. Students who haven't previously attended the school are made to feel very welcome.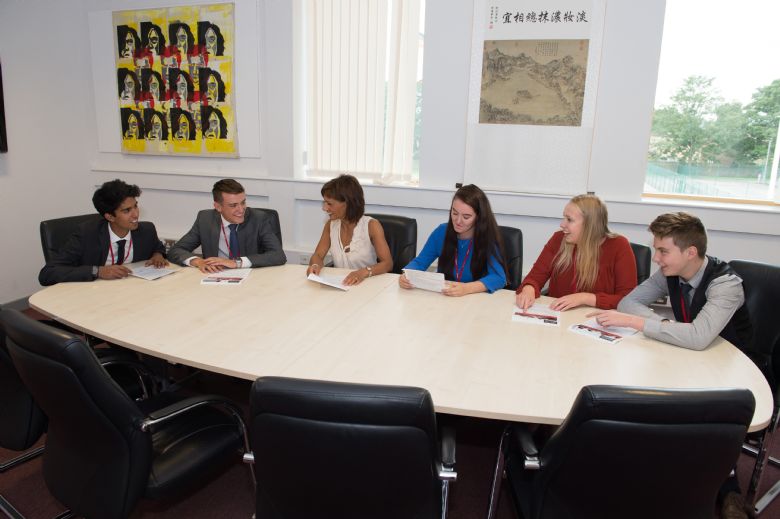 Prince Henry's Senior Students 2016-2017
Likewise, the relationship changes with staff to reflect students' increasing maturity.
Prince Henry's Sixth Form offers a wide range of subjects and facilities that cater to all interests. The Science Block is newly built while the computer rooms are updated regularly. This means you can get the best out of what you want to do. However, you don't have to be the very best in order to participate. Prince Henry's has sports clubs for all abilities and levels of dedication. If you just want to play the game, that's fine, but if you want to be the best, that's even better!
But it is not all work. The Sixth Form Senior Students have been instrumental in organizing "alternative" sports days, an icebreaker party, talent show, a Christmas Ball, Valentine's Day novelty fundraising, other parties and fancy dress days for charity. They are also the driving force behind the legendary Leaver's Prom for Year 13. The Senior Students at Prince Henry's are known to the other students as hardworking and effective; we represent you, ask for what you want and we get things done!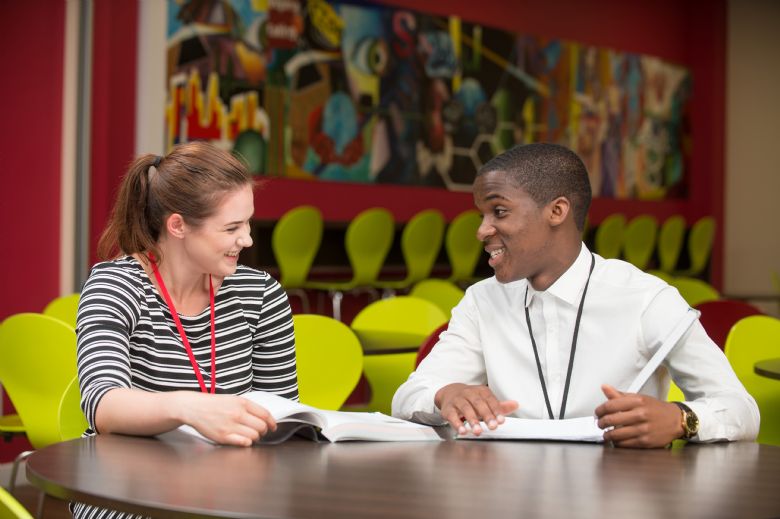 However, the Senior Students don't do everything. The hardworking staff members use their own time to organize fantastic foreign trips, due to Language College status. Once in a lifetime opportunities are available from Prince Henry's such as curriculum trips to Russia, Iceland, China and the Czech Republic.
That is as well as trips and exchanges to France, Germany and Spain. Many of these trips are partially subsidised so you pay the least possible amount for a spectacular time away.
Prince Henry's Sixth Form is a warm and friendly place to be, with helpful staff, amazing opportunities and excellent resources. It is the best place to start your further education.
PROSPECTUS AND APPLICATION FORM
For details of courses and careers pathways, the Sixth Form Prospectus and an Application Form, see the Prospectus Section of our website, under the Sixth Form links on the left.
Please note: If the courses that you want to do clash in the current blocks (see Prospectus Information for September 2018) please let us know on the application form, as we will attempt to accommodate as many requests as possible and more teaching groups will be added, if required.
Please see below documents relating to the Sixth Form Standards for Learning Policy.