The Quad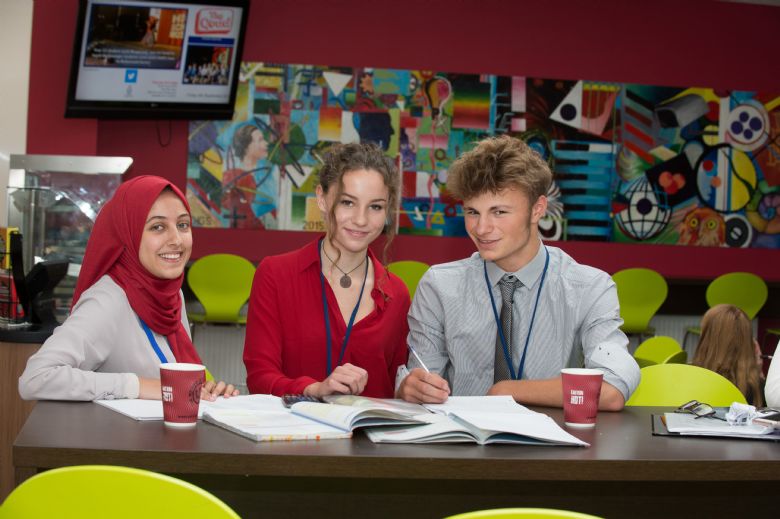 The Quad - our Sixth Form Area and Café - is one of the most popular areas in our Sixth Form. The Quad is a high-quality study and social space for exclusive use by Sixth Form students - with very nice coffee!
Students can relax and work in an envrionment where they can chat in quiet groups, enjoy a latte or hot chocolate and a croissant or pick one of the daily specials for lunch.
There is WiFi access and our students have told us that The Quad is one of their favourite places to work and catch up with friends, in between lessons. A great place to relax and study when they don't want to head for the silence and focus of the libary.
You can find details of the menu below - don't forget, there is also a range of daily specials. You can also download the menu from the attachment below.