Travelling to School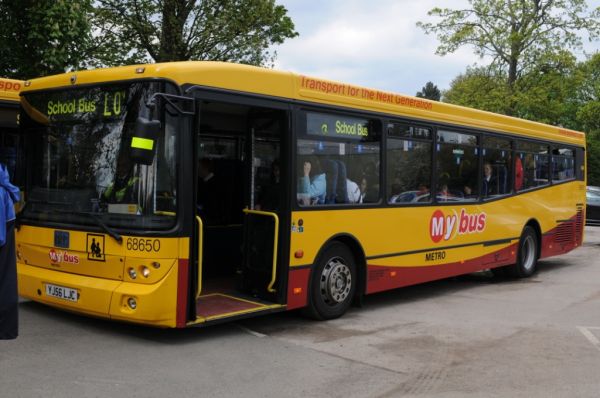 For information on school bus services, including timetables and routes, please click the link below to visit Metro's dedicated page for Prince Henry's.

Renewing and Applying for School Bus Passes for September 2018
Metro have advised us that all parents and carers are required to complete an online renewal form if they wish for their child to continue to use the school bus services for the next academic year. The closing date for these applications is 30 June 2018.
The online renewal form for Years 7 to 11 can be found here on generationm.co.uk. All applications must be received strictly no later than the 30 June, 2018. Any applications received after that date will not be prioritised.
New starters and students staying on to Years 12 & 13 must complete a new application form which can be found here on the Generation M website.
From December 2014, Post Offices will no longer sell MetroCard products. Pupils who currently buy weekly or monthly School Plus or 16-25 tickets can now buy them at over 700 Payzone outlets. Open around 90 hours every week, Payzone shops are the place to add SchoolPlus weekly and monthly as well as discounted 16-25 weekly, monthly and term-time travel products to Young Person's PhotoCards, Scholar's PhotoCards and 16-25 PhotoCards. Find your local Payzone outlet by visiting http://www.payzone.co.uk/store-locator
Travelling by car
In the interests of safety it is essential that parents and carers do not drive into the school grounds to drop off or pick up their children. Quite simply, with over a thousand pedestrians and up to ten buses arriving and leaving the site simultaneously, this would pose a serious danger. Students must arrange with their parents to pick them up at a safe place outside the school grounds. They must, however, take care not to park near the pedestrian crossing on Farnley Lane, for this too is extremely dangerous.

Cycling
Cyclists must have their parent/carers' permission, keep their cycles in road worthy condition, lock them securely and never leave on them parts that can be easily removed. Cycles should be insured under parents' home policy. In the interests of safety, cyclists must dismount at the gate and not ride in the grounds. All students cycling to school must wear protective helmets and register with the Deputy Headteacher.

Pedestrians
Pedestrians must not use the drive but should use the steps and footpath from Farnley Lane. If using the Newall Carr Road entrance students must use the footpath adjacent to the playing fields and not cross the car park. The pedestrian crossings on Farnley Lane and Newall Carr Road should be used to cross the road.