CHRISTMAS CAROLS, CHOCOLATE SANTAS AND RUGBY!
---
Christmas is fast approaching at school and we have lots going on as we approach the end of term.
Every day, students are winning chocolate Santas from the Prince Advent Calendar. Some students are nominated by Year managers, but every student has the chance to win by emailing the Grinch a joke which makes him laugh.
Our fundraising candy canes will be on sale from the Library at break and lunchtimes from Tuesday 11 December - at just 50p each or £1 for three, students raise money for charity while sending a candy cane with a message to a friend.
On Tuesday 18 December, it's the school Christmas Concert. A feast of Carols and Christmas music, tickets are just £5 and £3, with the chance of a nice warming mulled wine at the interval (or juice, if you prefer). They can be bought in advance from the Music Block or you can pick them up on the door.
And then, on Boxing Day, it's the turn of the rugby contingent with the Annual PHGS Barbarians Charity Rugby Match at Otley RUFC.
For the third year running, ex-students of Prince Henry's will be forming a PHGS Barbarians side to take on Otley RUFC at Cross Green in a fundraising game on Boxing Day.
It is a great feast of rugby, with the PHGS U14s taking on Club Barbarian U14s, Otliensians Colts taking on the PHGS 1st XV in a 7s game, and then the main game of the day - PHGS Barbarians vs Otley in what has become a high-scoring, entertaining game of rugby.
There will also be a raffle, with lots of prizes ranging from a week in a holiday home in the Isle of Man, to beauty vouchers, as well as a host of rugby prizes such as a pair of Danny Care's signed boots. The action starts at 12pm, so make sure you don't miss it!
Any proceeds will be halved between the PHGS Rugby Facilities Fund and a local charity. The Rugby Fund has provided drainage work on rugby pitches, pathways, training tops and other equipment over the past three years, as well as allowing us to travel to play the best Independent schools, such as RGS Newcastle and Sedbergh in Carlisle. In addition, we have raised over £3000 for charity, raising £2000 for the Teenage Cancer Trust last year.
This year's charity is 'Talk Outside of the Scrum #TOOTS', a charity being established to give counselling to rugby players experiencing mental health issues, and the players will be giving a 'TOOT salute' whenever they score a try on the day.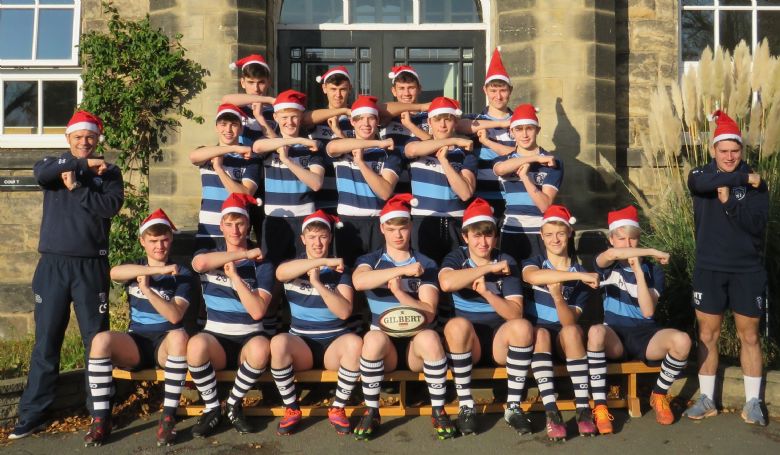 Tickets are just £5 for adults and Under-18s get in free, so if you'd enjoy a breath of fresh air at this family event on Boxing Day, combined with some top rugby entertainment, do go along.