100 Years
---
Prince Henry's celebrated a very special birthday in September 2018. Whilst the school has been educating the children of Otley and surrounding villages since the 1600s, there was a 44 year period between 1874 and 1918 when the school ceased to exist. 100 years ago, on 18th September 1918, Prince Henry's re-opened and began its journey to the vibrant school it is today.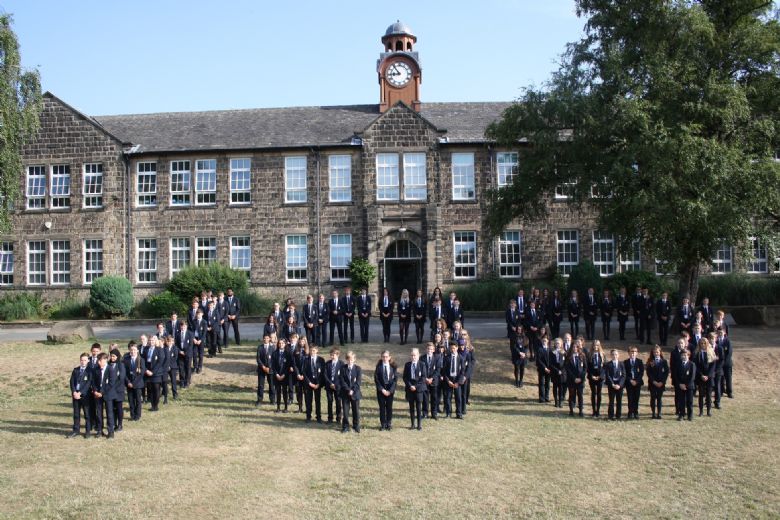 Shortly after re-opening, the current site on Farnley Lane was identified as a suitable location for the new school, with building starting in 1923 and the school fully occupying the site in 1927. In 1967, the school joined with the Otley Secondary Modern School, North Parade, and became Comprehensive. New buildings were erected on the Farnley Lane site and the new school was officially opened on 11 December 1970 by Prince Charles, the Prince of Wales. On 10th July 2008, in continuance of the Royal connection with the school, a new science block (The Hindle Science Building) was officially opened by His Royal Highness the Duke of Kent KG.
The school held a series of events throughout the year, both within school and involving the community it has served, to celebrate the centenary and educate current students about their school's history. Activities included open days for the community, events to reunite ex-students and opportunities for people to share their stories and memories of the school over the past 100 years. All of these events and stories will be collated and showcased at the end of the year to commemorate the 100 year anniversary.
"We are very proud of our long history in the Otley Community and we couldn't let this date go by without celebrating our past – and looking to the future." said Stephen Clarkson, Assistant Headteacher, who is leading the celebrations. "We would love to hear from ex-students from across the 100 years, and their families. We've been at the heart of the community for a very long time and I'm sure there are some great stories of life at Prince Henry's through the years which people would like to share."
If you would like to share a story or memory from your time at Prince Henry's, we invite you to write in or email Pippa McPherson at info@princehenrys.co.uk, if possible including a photo (preferably from your time at school).Please bear in mind that these may be published online and shared across the world via social media.