Admissions
---
There are 255 places for admission to Year 7. The school operates within the framework of the Leeds City Council Admission policy for Leeds community and voluntary-controlled schools.
Details of expressions of preference and final admission numbers for September 2018 were as follows: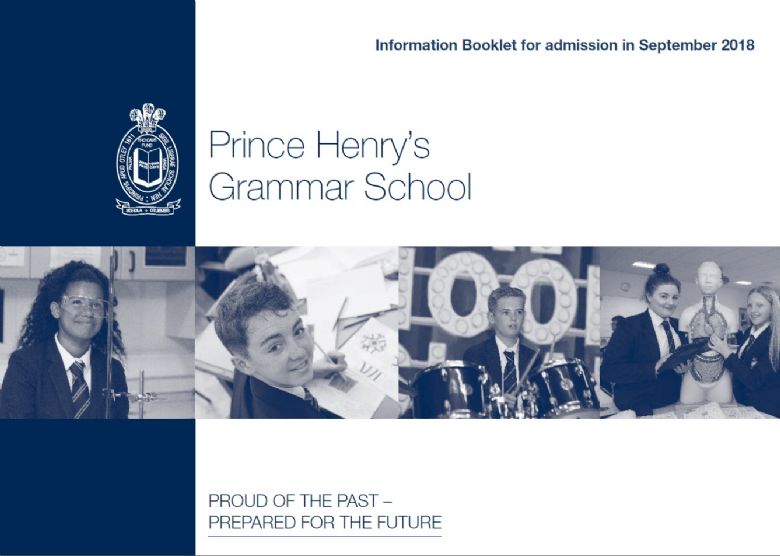 Admission limit

255

Total number of preferences

807

Preference 1

343

Preference 2

194

Preference 3

169

Places offered to siblings

109

Admission number (following appeals)

* An additional form of entry was admitted in September 2018. However, restrictions of current site capacity will not allow for this to be repeated without further expansion.

284*
Key dates for admission to Year 7 in September 2019
| | |
| --- | --- |
| 1st October 2018 | Prince Henry's Open Evening (6.00pm – 8.30pm) |
| 31st October 2018 | Deadline for applying online or returning forms |
| 1st March 2019 | Offers of school places posted |
| 15th March 2019 | Deadline for accepting offers by contacting school or submitting waiting list and appeal forms to Admissions at Leeds City Council |
Parents and carers are encouraged to read the school's Admission Policy alongside the latest information and guidance regarding admissions, provided by our Local Authority Admissions Team in their guidance booklet and published on the council's website. A copy of the Leeds City Council guidance booklet, 'Leeds Secondary School Composite Prospectus 2019 - 20', can be found below.
PAN Consultation Summary Report: 23rd April 2019
Trustees consulted on a proposal to permanently increase the number of places offered at Prince Henry's Grammar School in Year 7, from 255 to 285, with effect from September 2020. The consultation ran for four weeks, from Tuesday 12th February 2019, until midnight on Tuesday 12th March 2019. Please see the PAN Consultation Summary Report: 23rd April 2019, listed below.
Leeds City Council Admissions Service deal with the Appeals process for Prince Henry's Grammar School. For further information, click here.