Admissions
---
There are 255 places for admission to Year 7. The school operates within the framework of the Leeds City Council Admission policy for Leeds community and voluntary-controlled schools. You can find information about schools in Leeds on their website here.
Details of expressions of preference and final admission numbers for September 2019 were as follows: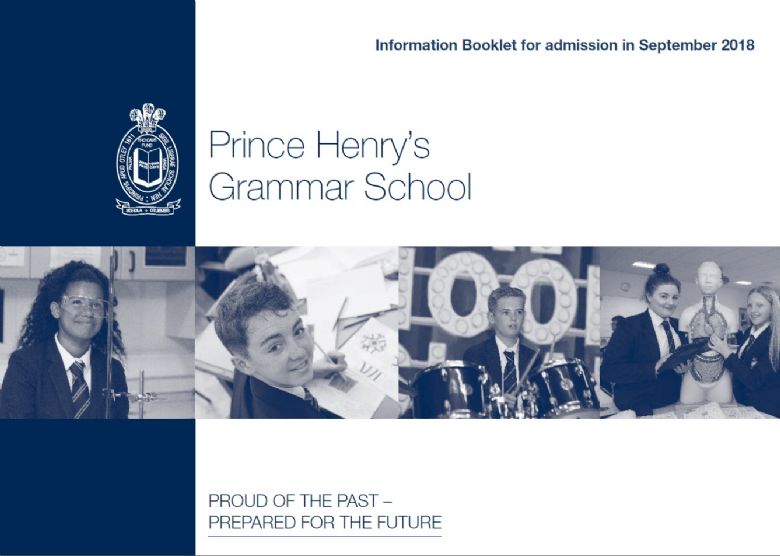 Admission limit

255

Total number of preferences

899

Preference 1

311

Preference 2

231

Preference 3

278

Places offered to siblings

121

Admission number (following appeals)

* An additional form of entry was admitted in September 2019. However, restrictions of current site capacity will not allow for this to be repeated without further expansion.

278*
Key dates for admission to Year 7 in September 2020
| | |
| --- | --- |
| 7th October 2019 | Prince Henry's Open Evening (6.00pm – 8.30pm) |
| 31st October 2019 | Deadline for applying online or returning forms |
| 2nd March 2020 | Offers released from 9am onwards (the first working day after National Offer Day) |
| 16th March 2020 | First cut off for waiting list request |
| 30th March 2020 | Deadline for accepting offers and first cut off for appeal forms |
Parents and carers are encouraged to read the school's Admission Policy alongside the latest information and guidance regarding admissions, provided by our Local Authority Admissions Team in their guidance booklet and published on the council's website. You can also find our admissions details on their website here. A copy of the Leeds City Council guidance booklet, 'Leeds Secondary School Composite Prospectus 2020 - 2021', can be found below.
Leeds City Council Admissions Service deal with the Appeals process for Prince Henry's Grammar School. For further information, click here.
In Year Transfers
If you wish to apply for a place in Year 7 after the start of the new academic year in which they would start secondary school or in Years 8 to 11, please visit this section of the Leeds City Council Website, where you can find out all about the process, including the online application form.