Business & Economics
---
FACULTY LEADER: Mrs A Blakeley
SUBJECT LEADER: Mrs B Hall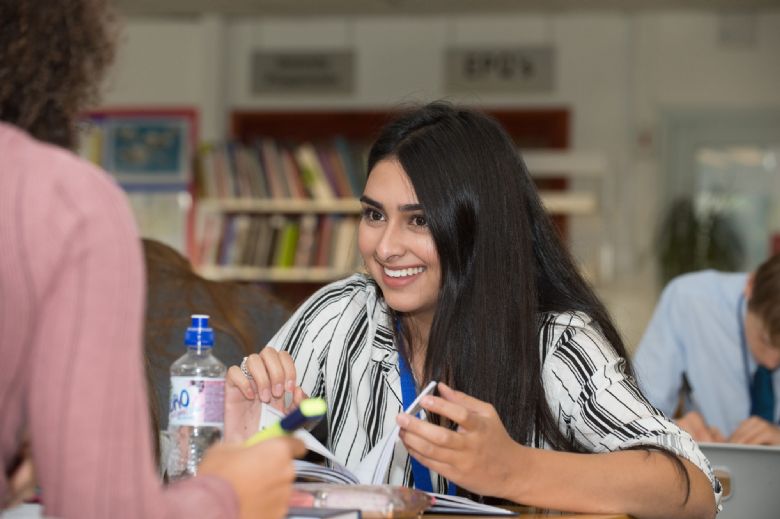 Business and Economics are both fascinating subjects that help students understand the real world around them and how it functions. Whether you want to be the next Theo Pathetis or become Alan Sugar's next Apprentice, it may be that you see yourself working in business or you have considered setting up your own business - this subject provides a valuable foundation for your future life and career choices. Business is not just about wealth creation and making money – it is a multi-faceted subject that provides many opportunities to discuss and analyse real problems. Is Primark ethical? Does Gareth Bale deserve his multimillion pound salary? How has globalisation affected UK businesses?
At KS5, students can choose to take Economics which focuses on the impact of economic decisions and activities and how these affect different areas of society and on our everyday lives. Studying Economics develops a wide range of important skills including data interpretation, presenting arguments and judgements, decision making and problem solving, planning and independent learning skills. Students are taught in an engaging manner using a range of teaching styles including business simulations and enterprise tasks, case studies, research projects and independent investigation, discussion and debate.
KS3 Curriculum
Although Business is not taught at KS3, students start developing their business skills and economic understanding through a range of enterprise and economic wellbeing activities delivered through the PSHE curriculum.
KS4 and KS5 Curriculum
At KS4 students can choose to take GCSE Business Studies (AQA).
At KS5 students can choose A Level Business, A Level Economics (Edexcel) or BTEC Extended Certificate in Business (equivalent to one A level).
Enrichment
Students of Business and Economics are encouraged to take a leading role in developing business and economic understanding throughout the school. Activities range from mentoring, coaching and supporting Enterprise activities for all year groups to taking part in local and national Business competitions.
An essential part of the subject is seeing first hand the reality of business operations. A number of trips are organised by the faculty visiting local businesses such as Waitrose, Sainsburys and Coca Cola.
Please see the KS4 and Sixth Form pages for further details of the KS4 and KS5 courses offered by the faculty.