Chippindale Pool Consultation - Leeds City Council
---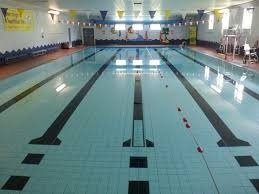 The Chippindale Pool, which is located at Prince Henry's, has been run with partnership with Leeds City Council for many years. At a LCC Executive Board Meeting, it was put forward that, due to a need for further budget savings, LCC may withdraw from the agreement with Prince Henry's.
Following the consultation process, the LCC Executive Board met again and the following statement has been released by Leeds City Council.
"The proposals and the responses to the public consultation were discussed at Executive Board on Wednesday 10 February 2021 at 1pm, at which point a decision was made as to accept, reject or amend the proposals. To view the report detailing the proposals, responses to the consultation and the web link to the meeting through the Democracy website. Final consideration of all the savings proposals for 21/22 were undertaken at the Council meeting on 24th February and to view the report and web link to the meeting on this link Council and democracy (leeds.gov.uk) .
Chippendale Pool Agreement: Approval was given to formally end the agreement between the parties (12 months noticed required), but it is hoped that the existing discussions lead to a conclusion whereby the agreement can be amended by mutual agreement between the parties. Allowing more time to hold discussion with an interested 3rd party and the school in order to put together a new agreement to still allow the savings to be achieved. Further details of the decision can be viewed on this link Council and democracy (leeds.gov.uk) .
It is our intention to work towards reopening the swimming pool this year in line with Government (COVID) guidance while we continue the work on the agreement."