Chippindale Pool Consultation - Leeds City Council
---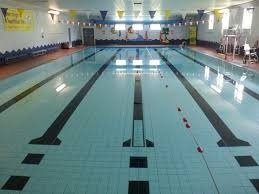 The Chippindale Pool, which is located at Prince Henry's, has been run with partnership with Leeds City Council for many years. At a recent LCC Executive Board Meeting, it was put forward that, due to a need for further budget savings, LCC may withdraw from the agreement with Prince Henry's.
Leeds City Council wants to make sure that people understand any changes being proposed in the Active Leeds provision that affect them, and have the chance to give their views. Once this consultation has been completed, the decision will be made on whether the proposed savings will go ahead.
A number of proposals have been put forward, including three affecting Active Leeds provision. This consultation will provide more detailed information on current provision and seeks views on how savings can be achieved to contribution to the budget gap identified.
The proposals include:
Withdrawal from the service level agreement to support the operation of community use of Chippendale Pool with Otley Prince Henry's Academy Trust
To close the Leeds Sailing and Activity Centre in Yeadon.
Explore establishing a partnership with a 3rd party (e.g. the LTA) to operate the existing tennis centres on a lease or licence arrangement.
Their consultation survey can be found HERE, however, if you wish to provide feedback via email, please email sportconsultation@leeds.gov.uk