Collaborative Projects
---
As part of our global ethos we regularly take part in collaborative curriculum projects with our partner schools around the world. By learning with one another and from one another, students develop their understanding of and appreciation for other cultures, as well as their own. This also encourages them to consider their sense of identity as young Europeans. Most importantly, it gives them the opportunity to establish cross-cultural friendships, and celebrate their differences as well as their similarities as young people from different countries.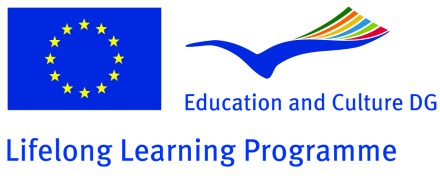 Past projects have included several Comenius Projects, which were previously part of the European Union Lifelong Learning Programme, and provided funding for students and staff from schools in three or more European countries to work together on two-year joint projects.
Comenius Project - Poland, Germany, Czech Republic
Our most recent Comenius Project was a four-way partnership with our partner schools in Poland (IV Liceum Ogólnoksztalcace im. Kazimierza Wielkiego w Grudziadzu), Germany (Hermann-Gundert-Schule Calw) and the Czech Republic (Strední zdravotnická škola a Vyšší odborná škola zdravotnická E. Pöttinga Olomouc). The two-year project involved a student visit to each of the four countries as well as ongoing research and preparatory work. It was entitled "Same Difference".
The specific areas of focus were allocated as follows.
• UK - GENDER and SEXUALITY
• Poland - AGE and SOCIO-ECONOMIC FACTORS
• Germany - ETHNICITY/CULTURE and FAITH
• Czech Republic - DISABILITY
Comenius Project - Denmark, Czech Republic, Spain
Our previous EU-funded Comenius Project saw students working with their counterparts from the Czech Republic, Denmark and Spain, exploring the impact of food, drink and lifestyle choices on four different aspects of life:
• UK - GLOBAL ECONOMY and the DISTRIBUTION OF WEALTH
• Spain - SOCIAL ISSUES and CULTURAL IDENTITY
• Czech Republic - THE ENVIRONMENT
• Denmark - PERSONAL HEALTH
The two-year project involved a student visit to each of the four countries as well as ongoing research and preparatory work.
IES López Neyra
Spain

Social Issues and
Cultural Identity

Dronninglund
Gymnasium
Denmark

Personal Health

Gymnázium Brno
Slovanské námìstí 7
Czech Republic

The Environment

Prince Henry's Grammar
School, Great Britain

Global Economy and the
distribution of wealth
In March 2011, students and staff from Prince Henry's Grammar School welcomed over 60 visitors from the Czech Republic, Denmark and Spain, as the school's two-year "Comenius Project" reached its finale.

During the four-day visit students from all four countries worked together to explore cultural similarities and differences, and also take part in a mock United Nations Summit to consider global issues such as access to education and clean water. On Friday afternoon the Mayor of Otley, Cllr Ray Smith, presided over a special conference during which each school presented its view on what we can do to address the negative impact of our choices as consumers on the global distribution of wealth.
One of the highlights of the visit was a "Cultural Celebration Evening" on Saturday. The programme included music and dance performances by each school, as well as a Ceilidh band and the opportunity to sample traditional British cuisine! Members of the local Morris Dance group "Wharfedale Wayzgoose" also joined the event to enable students to show off what they had learned during a workshop in school for the 60 visitors and their British host partners!