Community
---
Prince Henry's is very much at the heart of Otley and the wider community. Its history and traditions make it the concern of the community, who value the school's good name and guard its interests.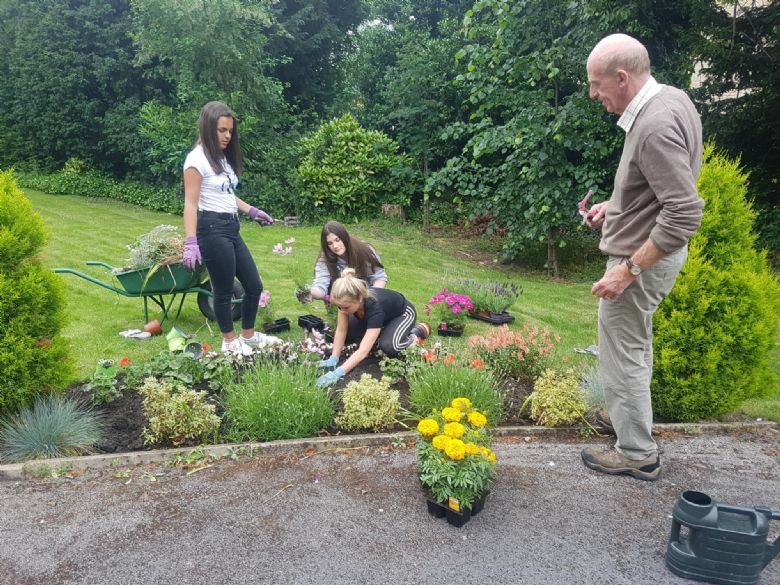 In return, the school lends support to the local community through a number of initiatives. Many Sixth Form students undertake Community Service, and the school takes part in local events such as the Otley Carnival. Every year our Year 10 students spend a day working with local community groups across the town.
Students learn about the importance of community through the Personal, Social, Health and Citizenship Education curriculum. Each year the school nominates a charity or appeal for which it actively fundraises through non-uniform days, collections and sponsored events.
Close links exist with local primary schools through the "Otley Family of Schools", and the school takes a lead role in the Otley, Pool and Bramhope Extended Services Cluster.
The school is also very much a community resource and many local clubs and societies make use of the Sports Centre, playing fields and other facilities. The school is quite unique in running its own, independent Community Education Programme, for the benefit of local people. Each year the Programme attracts over 600 learners of all ages to one of over 50 evening courses, including the widest range of language courses of any school in West Yorkshire.
We are also involved with many local groups, whether through students or staff volunteering and involvement or through other school initiatives through the year.
Otley Town Council - Otley Matters
You can also find details of what is going on in Otley and the current edition of Otley Matters, the Town Council's Newsletter, on the Town Council website here.
Sport Chevin
We are keen partners with Sport Chevin and are working with them to improve sporting facilities across the town.