Design & Technology
---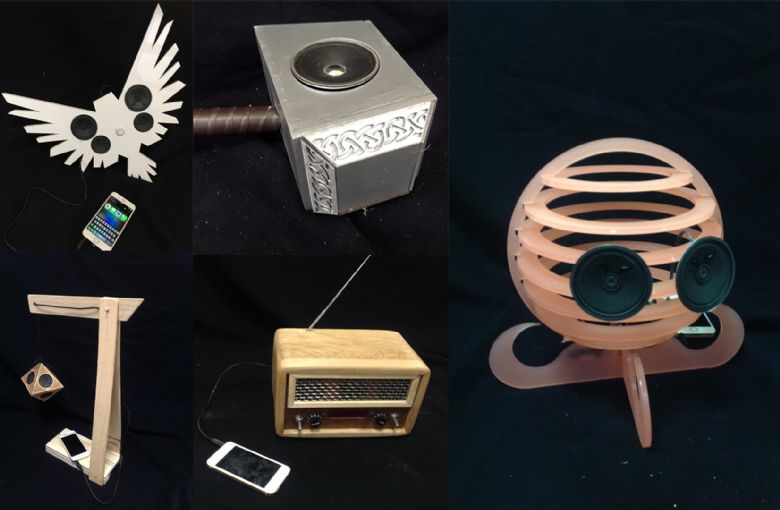 FACULTY LEADER: Mrs A Blakeley
The Design, Technology and Innovation Faculty is very successful and has an enthusiastic team of teachers accommodated in a dedicated suite of rooms. Our main aim is to foster design awareness and encourage manufacturing ability via quality solutions to problems within a full range of material areas. These are:
Food Science and Nutrition
Design and Technology
Fashion and Textiles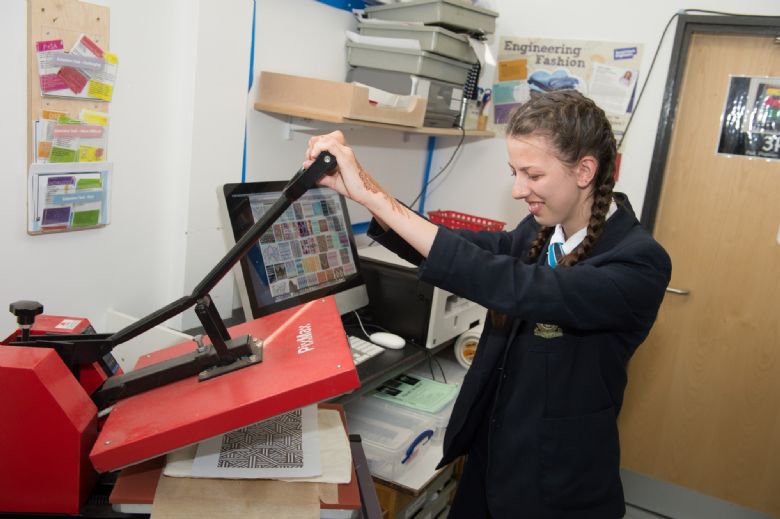 An integral part of many projects is the use of ICT including Computer aided design and manufacture (CAD/CAM).
KS3 Curriculum
The KS3 curriculum is specifically designed to embed the skills which are needed for later life and to enable students to progress to GCSE. We deliver a range of projects which enthuse and inspire students, with a strong focus on practical skills. Each project has unique challenges and is designed to build confidence and resilience through experience. During each subsequent year, students revisit material areas and engage in more detailed projects, building on existing skills and knowledge to create a variety of individual outcomes. Students are taught in mixed-ability classes in all year groups. Students have the opportunity to experience all areas of Technology during KS3 on a carousel basis.
Food

Textiles

Design & Technology

Year 7

Healthy Eating - The Eatwell Guide

How to make healthy dishes for myself

Ipad cushions

Machine skills

Fibres and fabrics

Project 1 - Maze game (focus on plastics)

Project 2 - 2d design (focus on CAD/CAM)

Year 8

Healthy eating focusing on energy and
healthy hydration

How to make multicultural foods

Making a zipped case

Seams, printing, dying

Adding a zip

Project 1 - Clock project (focus on wood)

Project 2 - Makey Makey (programmable components)

Year 9

Healthy eating for others

Make a range of street food snacks

Design a snack for a music festival

Syringe driver bags, designing for an end user - making a product for a patient in hospital
(used by St Gemma's Hospice and
St James' Oncology ward)

Project 1 - Pizza Cutter (focus on ergonomics)

Project 2 - Bobsled (focus on plastics, vacuum forming and aerodynamics)
KS4 and KS5 Curriculum
Please see the Key Stage 4 and Sixth Form Pages for details of the KS4 and KS5 courses offered by the Design and Technology faculty.
Enrichment
Current / recent enrichment activities include: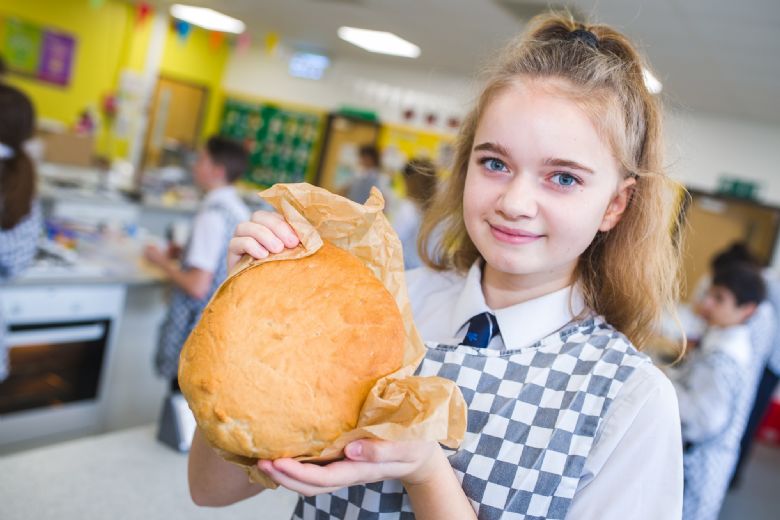 Cookery Club (Thursday after school)
STEM Club (Wednesday after school)
Mmmake it with Mince
Rotary Club competitions (Technology Challenge Tournament, Young Chef competition)
Future Chef
Clothes Show competition
Harewood House souvenir competition
PrintIT! Fairtrade design competition
Various trips and visits including the Clothes Show and Harewood House