English
---
FACULTY LEADER: Mr C Smith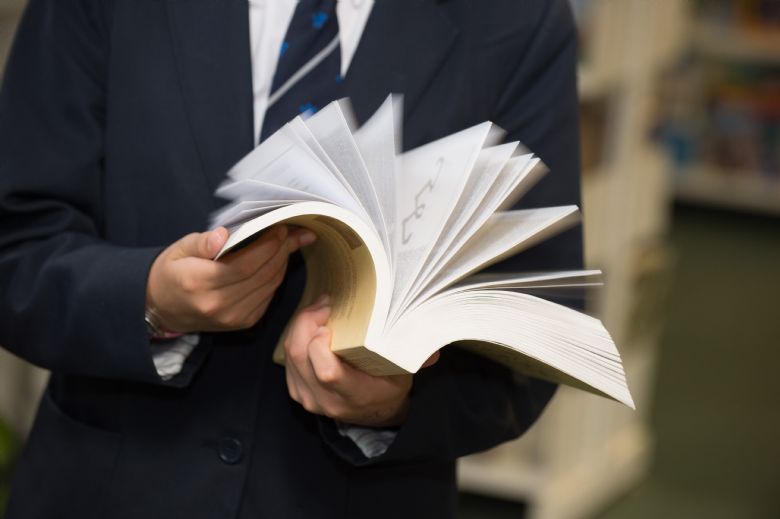 The English faculty is made up by a successful team of 16 staff. We study a range of fiction, non-fiction and media texts, old and new, British and global, and we incorporate a range of creative and stimulating activities into the English curriculum.
KS3 Curriculum
At KS3, students work in mixed ability teaching groups and are assessed in Speaking and Listening, Reading and Writing – the system is called APP. Students have four English lessons a week. Within the class, staff differentiate work according to ability.
Through the English curriculum students also study some Drama and Media.
Below is an example of the topics studied – some topics are taught to all of a year group at the same time, some are taught at different times in the year but all classes follow the same schemes of work.
Term 1

Term 2

Term 3

Year 7

Transition Unit – baseline assessment APP

Media – Disney Films

Novel (e.g. "Skellig")

"Kraznir" – linguistics and creative writing

Literary Heritage

Shakespeare - Macbeth

Poetry

Year 8

Novel (e.g. "Tulip Touch")

Media – Newspapers – APP writing

Linguistics and Creative writing – Children's Books

Poetry - War

Literary Heritage – The Gothic

Shakespeare – Much Ado About Nothing

Year 9

Literary Heritage – "The Empire Writes Back" APP reading

Media - magazines

Shakespeare – Julius Caesar

Novel – "Stone Cold"

Drama – "Noughts and Crosses"

GCSE Transition
KS4 and KS5 Curriculum
Please see the Key Stage 4 and Sixth Form Pages for details of the KS4 and KS5 offered by the English faculty.
ENRICHMENT
As part of our enrichment programme students at all key stages can participate in theatre and cinema trips, work with professional writers, attend academic lectures, engage in literary competitions, get involved in our reading groups and work as part of the school's student magazine.