Equalities
---
Prince Henry's Grammar School is known across the region as a school which champions equality and diversity. Our distinctive ethos is characterised by a cohesive school community in which we:
Celebrate the diversity of our school and the wider world
Tackle all forms of discrimination
Promote equality of opportunity and outcome for all
Help students to develop as informed, compassionate global citizens
Build good relationships between people of different groups
Contribute to the cohesion of our local community and wider society
Meet our statutory duties under the Equality Act (2010)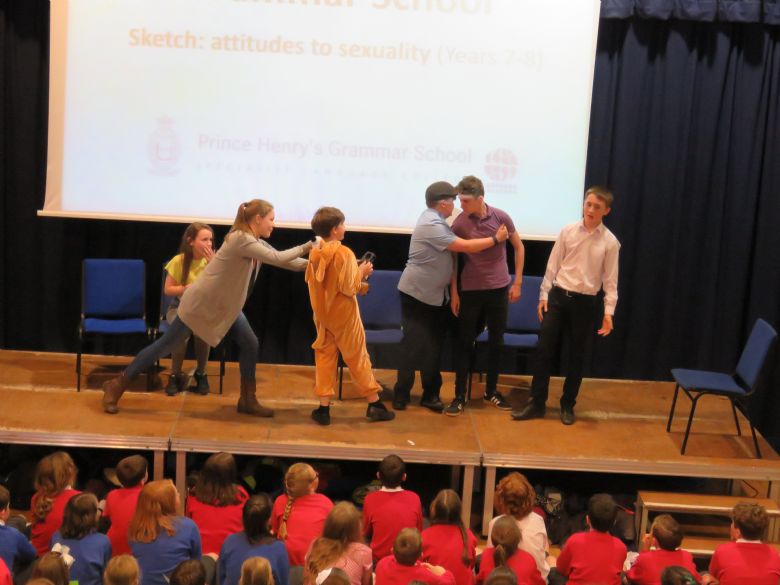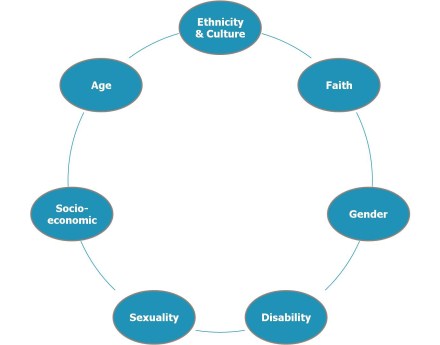 We were extremely proud to achieve the highest level of the prestigious Stephen Lawrence Education Standard and we are regularly asked to share our equalities work with other schools.
We are also delighted to be working towards the Stonewall School & College Champion Award as part of our commitment to championing LGBT+ equality and tackling homophobia, biophobia and transphobia.
As well as ongoing work across the curriculum, each year we hold an Equality and Diversity Week in the summer term, focusing on different aspects of equality and diversity.
Equality Objectives
In accordance with the Equality Act (2010), we have published a series of Equality Objectives to build upon our achievements. Our current Equality Objectives (2022-2023) include the following key objectives:
To continue to embed curriculum-based work on discrimination linked to race, faith, sex, gender identity, sexual orientation, disability and socio-economic disadvantage;
To develop further our support for LGBT+ students, and serve as a beacon of best practice for other schools;
To increase student and community engagement in our work related to equality, diversity, social justice and global citizenship;
To continue to narrow the gap in achievement between students from different learner groups.
Policies
Please visit the School Policies page for copies of relevant policies, including our Anti-bullying Policy and Equalities Policy.
Otley Family of Schools Equality and Diversity Charter
In June 2017 we launched the Otley Family of Schools Equality and Diversity Charter, in partnership with seven local primary schools. This builds on the work done by our schools since our 2010 Anti-Racism Charter and develops that theme into a wider agenda. The Charter revolves around seven key principles: respect; challenging stereotypes; equality; actively creating a better society; good relationships between all people; valuing the world's diversity and making the world a fairer place. The Charter is available to download below.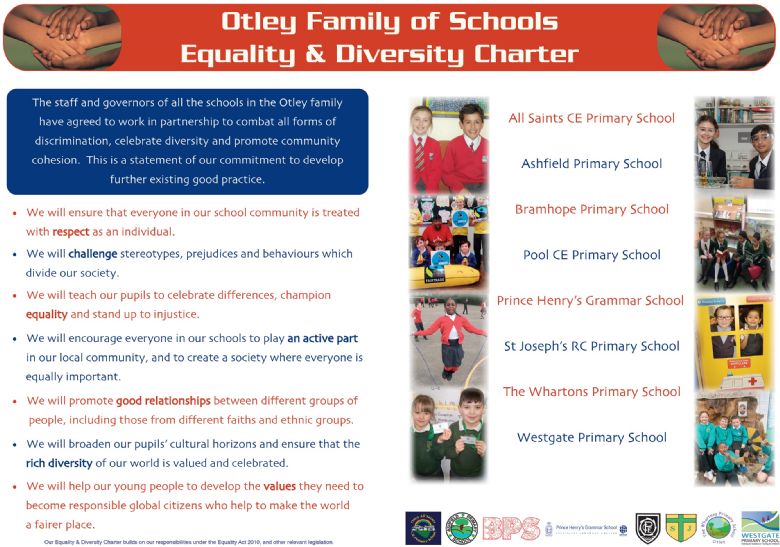 Good Practice Case Study
Our work in tackling homophobia has received national acclaim. We were delighted to host a visit by Sir Ian McKellen on behalf of the equality campaigning organisation Stonewall, and to be featured as the subject of an Ofsted Good Practice Case Study on tackling homophobic bullying.