Exams and Outcomes Information
---
Summer Exams 2022
Please see button below for information regarding external exams in Summer 2022.
Outcomes 2021
At Prince Henry's, we are very proud of the results our students achieve. Information on our external results can be seen at the foot of this page.
2021 Outcomes
The following summary is the message from our Headteacher, Janet Sheriff, released on the results days.
Prince Henry's Grammar School A Level Results 2021
"I am incredibly proud of our students' achievements this year, especially during the difficult circumstances that have arisen from the COVID-19 crisis. Students may not have sat exams this summer, but they have worked hard during their two-year course and have had to face the uncertainty and many other challenges that are not part of the normal A level experience. They deserve their excellent results and I wish all of them the very best for their next steps."
Janet Sheriff, Executive Headteacher, Prince Henry's Grammar School.
The school's Teacher Assessed A Level Grades, developed via a rigorous assessment, standardisation and moderation processes, have not been changed by the Exam Boards. This means that, despite all the uncertainty and disruption to learning caused by the pandemic, students have achieved the grades that they deserve. The vast majority of Year 13 students at Prince Henry's have been able to secure a place at their chosen university, apprenticeship, or workplace and overall school achievement is very impressive.
Although the overall results will not be published (because they are not directly comparable with historic performance) it is good to be able to celebrate some of the individual outstanding successes. For example, the following Prince Henry's students achieved 4 A* grades each:
Reuben Cochrane in English Literature, History, Maths and Physics. Reuben has secured a place to study Economics and Economic History at LSE.
Poppy Jopson in English Literature, Geography, Maths and Biology, Poppy has secured a place to study Human Geography at Durham.
William Hallidie Smith in Geography, Biology, Chemistry and his Extended Project Qualification (EPQ). William has also secured a place to study Geography at Durham.
Thomas Bebbington achieved 3 A* and an A in Maths, Physics, Computing and Economics respectively. Thomas has secured a place to study Physics with Astrophysics at Warwick University.
There were 3 A* grades each for Lucy Preston, Lilly Ross, Alex Myland, Lucy Dugdale and Kathryn Davies. Whilst Daniel Ellis and Ellis Stanton achieved 2A* and 2A grades each.
Ellen Crampton achieved the 3 A grades needed to study Dentistry and Ethan Dawrant, Caitlan Riley and Alex Myland all achieved the grades needed to study Medicine.
There was a high level of success in the vocational courses at Prince Henry's too. For example, the following students achieved a Double Distinction* in BTEC Sport:
Fin Deeley (who also achieved a Distinction* in Business), Jonas Lord (who also achieved a grade A in Spanish), Milly Boshier (who also achieved A levels in Geography and Psychology), and Milly Armitage (who also achieved an A level in Biology).
Bethany Pollard achieved Distinction* in Business and Distinction* in Health and Social Care, alongside a Distinction in Food Science and Nutrition.
There were many other high achievers in both academic and vocational courses – far too many to mention them all here! It was great to see so many Prince Henry's students in school this morning, collecting their results face to face and celebrating together.
"I'd like to take this opportunity to thank the team of talented staff at Prince Henry's, who have worked exceptionally hard this year, in extraordinary circumstances, to help all students secure progression to their next stage."
Janet Sheriff, Executive Headteacher, Prince Henry's Grammar School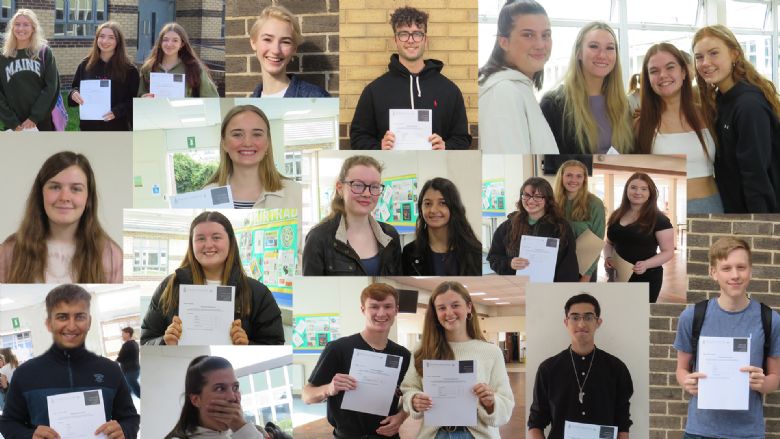 Prince Henry's Grammar School GCSE Results 2021
Despite all the uncertainty and challenge of the last two years, students at Prince Henry's, with the support of their teachers, have produced an excellent set of results. Year 11 students have worked hard to overcome obstacles and have been rewarded with very well-deserved success. An impressive number achieved top grades across a range of subjects, including the much sought-after grade 9 (equivalent to an A*+). In addition, the analysis of results suggests that Prince Henry's students of all ability levels have achieved well whilst at Prince Henry's.
There are some amazing individual successes with an impressive number of students securing the equivalent of a grade A, A* or A*+ (grade 7, 8 or 9) in all of their GCSEs. There are too many to mention here, but of special note are Isobel Heap (ten grade 9s), Jake Powell (nine grade 9s and one grade 7), Katarina Robinson (seven grade 9s and three grade 8s) and Patrick Timmins (5 grade 9s and five grade 8s).
We are also pleased that, despite the nationwide decline in GCSE entries in Modern Foreign Languages, we have had over 200 entries across 5 languages this year. Two students, Yasemin Kaban and Sarah Hashim, are now triple linguists and 32 other students achieved dual linguist status.
The majority of Prince Henry's Year 11 students will continue studying in our on-site Sixth Form, but there are still a limited number of places available on some courses for other students wishing to join the highly successful sixth form at Prince Henry's Grammar School.
"I am extremely proud of all of our Year 11 students - they have worked hard to secure these excellent results! The grades have been awarded following a rigorous assessment, standardisation and moderation process - so every grade has been hard fought and is very well deserved. Our students have shown real dedication to their learning and this, together with the expert teaching, guidance and support from our dedicated staff means that very many students have achieved their very best. It is really pleasing to see so many students achieve the grades they need to progress to the next stage of their learning. My congratulations go to all our students, together with my thanks to both staff and students for their hard work."
Janet Sheriff, Executive Headteacher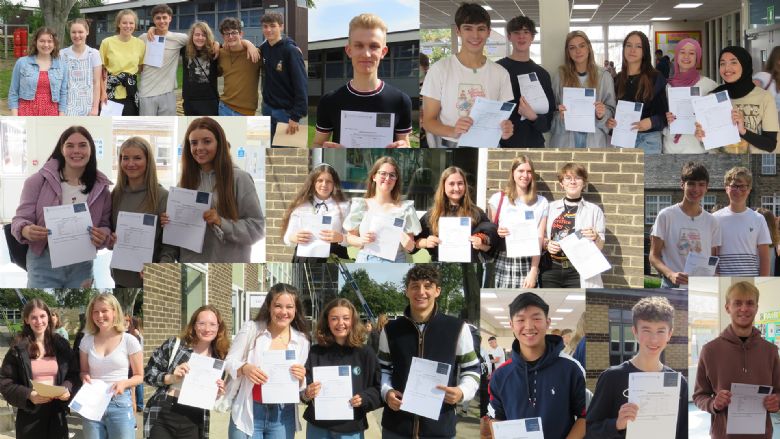 Destinations
Published destinations data can be viewed on the performance tables website shown here.
Published Results
The full Department for Education performance tables can be viewed here.
Exam Certificates
Exam Certificate Information – collecting your certificates
Please return all forms to the Exams Office as soon as possible.
Historical Results
Please use the links below to view a detailed summary of exam results by subject.