Half-termly Newsletter
---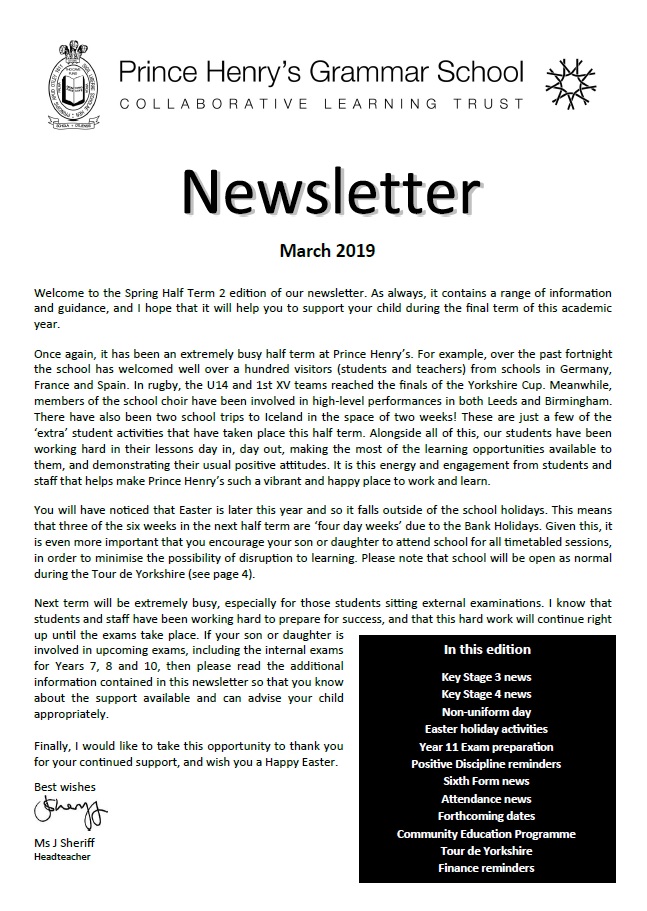 The Headteacher's Newsletter is published six times per year and is sent home to parents and carers during the final week of each half term.
It is the single most important vehicle for the Headteacher and other senior staff to communicate with parents and carers about whole school matters, such as forthcoming events, proposed changes to school routines, site improvements, support for parents, etc.
Those parents and carers who have given us an email address also receive an electronic copy of the Newsletter by email.