Media Studies
---
AREA LEADER: Ms S Ellis
The average student at Prince Henry's is exposed to something like 3000 separate advertising messages every day. There is no doubt that the media is a highly influential force in our students' lives. There is also no doubt that the youngsters at Prince Henry's are part of a media literate generation who are much more thoughtful about their media consumption than the tabloid leader writers give them credit for.
Media Studies is a vibrant and exciting subject where students are encouraged to be creative, practical, analytical and thoughtful, while developing high level analytical skills. Media Students study television, radio, magazines, newspapers, web sites, film, video games and the music industry.
The Creative Media industries are among the only sectors of the British economy that are still growing and all the Media courses offered at Key Stage 4 and 5 are designed to develop a range of practical industry based skills. All students are taught to edit video, stills and sound on Apple computers, develop their project management skills, work as a team and evaluate their own and the work of others.
Students enjoy their work in Media Studies and achieve excellent results.
KS3 Curriculum
Every student in Years 7, 8 and 9 studies the media, but this is done through English and ICT. Study of newspapers, animation, websites, magazines, film, television, social networking sites and pop music are all built into Key Stage 3 curriculum in both subjects.
KS4 and KS5 Curriculum
At Key Stage 4, students can choose to take GCSE Media Studies, or they can chose to take a Level 2 Cambridge National in Creative iMedia– worth the equivalent of 4 passes at GCSE.
At Key Stage 5, students can choose to take A Level Media Studies or a Level 3 Cambridge Technical in Creative Digital Media.
Please see the Key Stage 4 and Sixth Form Pages for details of the KS4 and KS5 offered by the Media Studies team.
Enrichment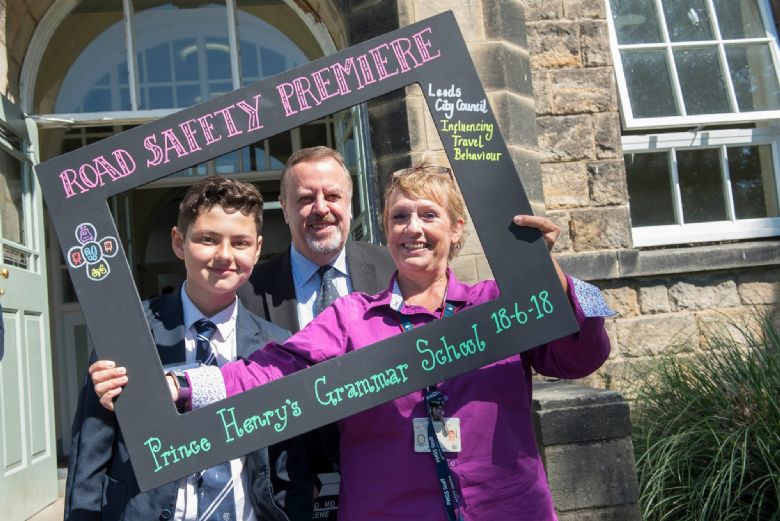 Media Studies students make a huge contribution to the life of the school. They get involved in making films for many different faculties across the school. Any budding film makers are encouraged to use the Media cameras and editing suite at lunchtime and after school to create their own projects. This year, members of the Media Studies Film Club are making a documentary commemorating the 100 year anniversary of the re-opening of the school.