Parent Consultation
---
We work in partnership with Parents and Carers to improve outcomes for our students and ensure that they enjoy their time at Prince Henry's. You can find details of some of the ways we aim to achieve this below.
Charter for Parents
The Student Planner includes a Home/School agreement page called The Charter for Parents, which sets out the expectations for parents and carers and school. You are asked to sign this at the start of each year. A copy is available here.
Parents' Evenings and Progress Reports
Each student receives three Progress Reports per year, giving an overview of their attitude to learning, Minimum Estimated Attainment grades (MEAs) and their progress towards those grades.
Parents and Carers are invited to a Parents' Evening once a year and book a series of short appointments with individual teachers. This is a valuable opportunity to discuss the progress your child is making, ask questions about the curriculum and discover how you can help the learning process.
If you are concerned about your child's progress at any point in the year, you can contact your child's Progress Leader. Their contact details are available in the relevant Key Stage Section of our website.
Parent and Carer Consultation Evenings
Twice per year, we hold a "Parent and Carer Consultation Evening" (PCC) to seek your views on a specific aspect of the school's work. In the school year 2019/2020 these are scheduled to take place as follows:
Tuesday 12th November 2019
Wednesday 10th June 2020
Further details are given in the Headteacher's half-termly Newsletter, which is sent home to parents and carers in the final week of each half term. For clarity, PCC Evenings are not Parents' Evenings where parents and carers meet individual teachers with their child to discuss progress.
Parent View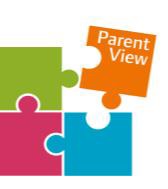 Parents and carers can give their views of Prince Henry's at any time of the school year and at the time of a school inspection using an online questionnaire called Parent View.
When we are notified of our next Ofsted inspection, parents will be invited to give their views about the school to inspectors using the Parent View online facility as this has replaced Ofsted's paper questionnaire. Please make sure we have your most up-to-date contact details.
Please register with an email address and a password at https://parentview.ofsted.gov.uk/. Once your login has been activated, it only takes a few minutes to complete answers to 12 short questions about aspects such as bullying, the quality of teaching, level of homework, etc.
Your views are important in helping inspectors make a decision about Prince Henry's, and to help us know what is going well and what could be improved.
If you do not have a computer or an email address or if you would like help to use Parent View, please come into school and ask at Reception.
Questionnaires
We ask you to complete a questionnaire about the school at least once every two years. We also monitor the Ofsted questionnaire, Parent View. Parents and carers can give their views of Prince Henry's at any time of the school year and at the time of a school inspection using this online questionnaire. Parent View has its own page on our website here.
SIMS Parent Portal (Parent App) - Data Checking
As a school it is important that we hold accurate data on your child. In the past we have printed data sheets for parents to amend and return. This is not particularly environmentally friendly and can lead to errors in data entry, so we have moved to an online system - the SIMs Parent Portal App. This system allows you to have control and amend the data we hold as changes happen.
You can find the link to the parent portal here.
The FAQs are here.
Actions to take once you have received your invite can be found here.