Religious Studies
---
FACULTY LEADER: Mrs A Blakeley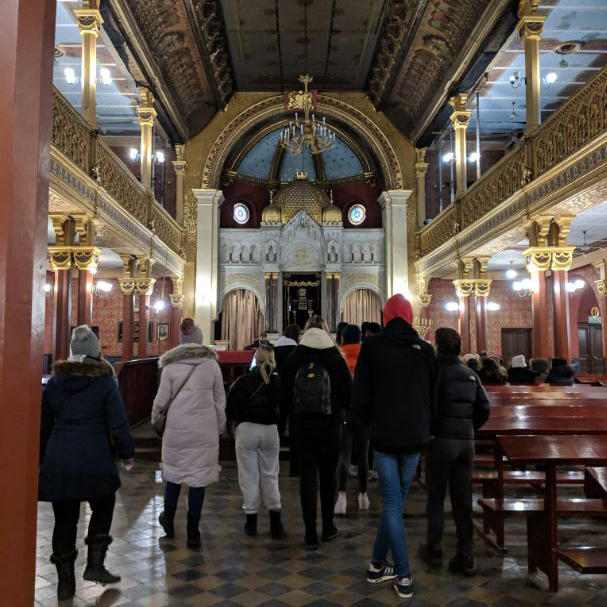 The Religious Studies team is committed to a balanced study of the world's major faiths and related ethical issues, encouraging our students to form and explore their own opinions. Our objective is to encourage students to approach the world and its challenges with a tolerant and empathetic mind, reflecting on the importance of faith and belief within society today.
Through the study of a variety of different religious and philosophical topics, students are taught the knowledge and skills to give them a better understanding of our ever changing world through awareness of the beliefs, values and traditions that shape the lives of many people. We cover a variety of topics in either breadth or depth that explore commonality and diversity across world views.
We also aim to encourage students in their essay writing and examination performance, striving for high standards both in class and home learning. Students are taught key skills and techniques in order to understand the important concepts studied and to succeed in their internal and external examinations.
KS3 Curriculum
As they have come from a range of different primary schools and religious backgrounds, we aim to ensure that students have a cohesive base from which to move forward. In Year 7, students explore the basics of religion through the central question of what it means to be a believer within the six major world religions. The basic understanding is then developed through a systematic study of individual religions and interconnecting themes. The Year 8 course focuses on religious literature and its impact upon the life of believers, again through the lens of individual religions and thematic study. In Year 9, students evaluate philosophical and ethical responses based on religious teachings, building upon the knowledge and understanding gained in Years 7 and 8.
The majority of these units are taught in half-termly blocks. Students are taught in mixed ability sets.
Term 1

Term 2

Term 3

Year 7

Introduction to Religious Studies

Buddhism

Sikhism

Pilgrimage

Rites of Passage

Religious Festivals

Year 8

Jesus; Mad, Bad or God?

Inspirational People

Islam

Hinduism and Storytelling

Faith Without a God

Year 9

| | |
| --- | --- |
| Judaism and the Holocaust | |

Existence of God

Crime, Punishment, Justice and
Forgiveness through Islam and Christianity

The Problems of Evil and Suffering

Crime, Punishment, Justice and Forgiveness
through Islam and Christianity

Ethical Theory
KS4 Curriculum from September 2020
Optional GCSE
Students at Key Stage 4 have the opportunity to study the Edexcel GCSE Religious Studies B Full Course. The aim of this course is to provide a comprehensive knowledge and understanding of religious beliefs, teachings and practices within Christianity and Islam, selected as the two largest religions both in the world and the local area. Students also explore a broad range of contemporary themes, particularly chosen to address common misconceptions over religious and alternative views.
| Year 10 | Year 11 |
| --- | --- |
| ISLAM: Belief in Allah | ISLAM: Living the Muslim Life |
| ISLAM: Marriage and the Family | ISLAM: Matters of Life and Death |
| CHRISTIANITY: Belief in God | CHRISTIANITY: Living the Christian Life |
| CHRISTIANITY: Peace and Conflict | CHRISTIANITY: Crime and Punishment |
Philosophy, Religion, Ethics and Participative Citizenship (PREP)
It is a compulsory requirement of all schools to offer students some form of religious education until they are 16. From September 2019, this takes the form of a one hour per week non-examined 'PREP' lesson. The aim of this course is to prepare students for life in the modern world by gaining knowledge and understanding of the role religious and non-religious world views have played in the shaping of society. This includes studying philosophical, ethical and sociological approaches across a range of themes relevant to life in modern Britain. These lessons are taught in half-termly units, and students work in mixed ability groups.
Term 1
Term 2
Term 3
Year 10

Science Vs Religion (link to English Lit)

Traditional Religion: Tribes, Totems & Taboos

Conflict & Controversy: Religion over time

Extremism, Truth & Fake News
(Critical Thinking)

Religion: A force for good?

Constructs of Gender: A religious exploration

Year 11

Medical Ethics: Birth, Life & Death

Philosophy of the Self

Tolerance & Democracy

Sociology of Religion: Religious Movements, Cults & Sects

Revision and Exam Leave
KS5 Curriculum
At A Level, we offer a popular course in Religion, Philosophy and Ethics, which allows students to explore the connections between these fascinating areas of study. Students debate key ethical and philosophical questions and draw upon the perspectives of Eastern religions to bring an alternative viewpoint. Students learn to create formal arguments and to think critically, through evaluating and appraising different scholarly perspectives.
| Year 12 | Year 13 |
| --- | --- |
| The Problem of Evil | The challenges of New Atheism |
| Arguments for the Existence of God | Psychological approaches to religion |
| The validity of Religious Experience | Religious Language |
| Ethical theories and applications | Meta-Ethics |
| Introduction to Buddhism | Free Will and Determinism |
| | Buddhist history and society |
Enrichment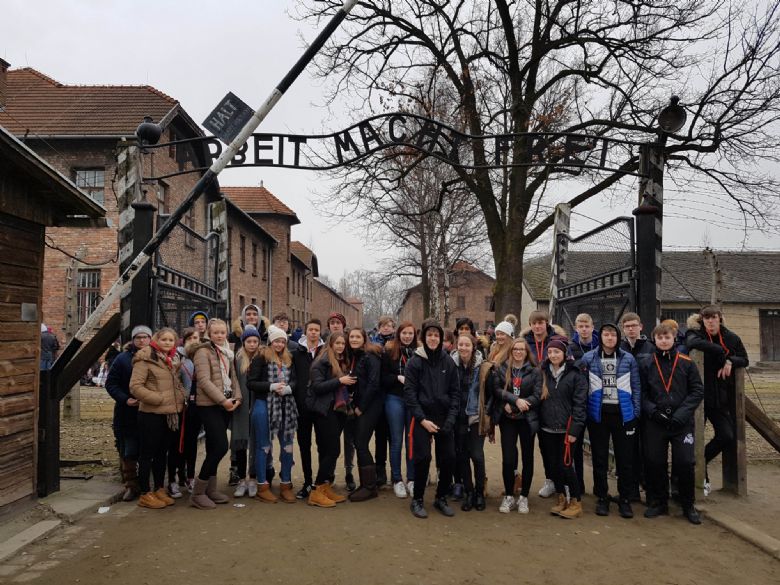 Visits to places of worship and interest are important to consolidate and enhance learning in the classroom. As part of this programme, Year 7 students can visit Fountains Abbey and Year 8 students are offered a multi-faith trip to Bradford places of worship. In Year 9, students can visit both the Etz Chaim synagogue and the Huddersfield Holocaust Memorial Centre, and in Year 10 students have the opportunity to visit Auschwitz-Birkenau, Poland. In KS5, students visit The Buddhist Centre.
As a part of our whole-school commitment to Equality and Diversity, students are also introduced to various members of the local faith communities in lesson time, and are invited to ask them questions about their faith.
The Religious Studies team has also been proud to lead the school in our Holocaust Education provision as a part of our role as a UCL Beacon School (2018-2019).