Sports Hall
---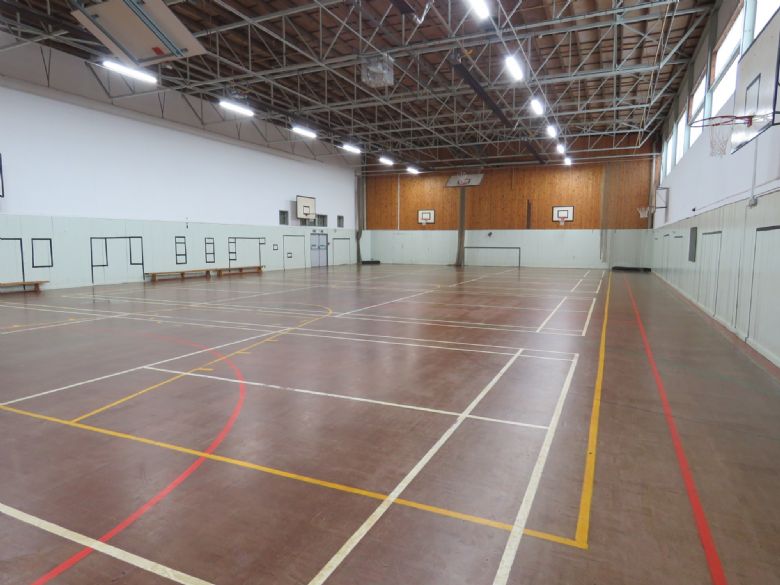 The Sports Hall is the size of one netball court or four badminton courts and is mainly available for regular long term lettings in the evenings or on Saturdays. It is possible to accommodate one off bookings in empty slots and we have let out the space for football parties (without food) etc in the past. One off Sunday lettings are not currently available.
There are also changing rooms available to hire, if needed.
Rates are flexible, dependent on the day, your organisation, the length of the letting and the number of rooms required. For full details, see our Lettings Policy.