Science
---
FACULTY LEADER: Mrs S Richards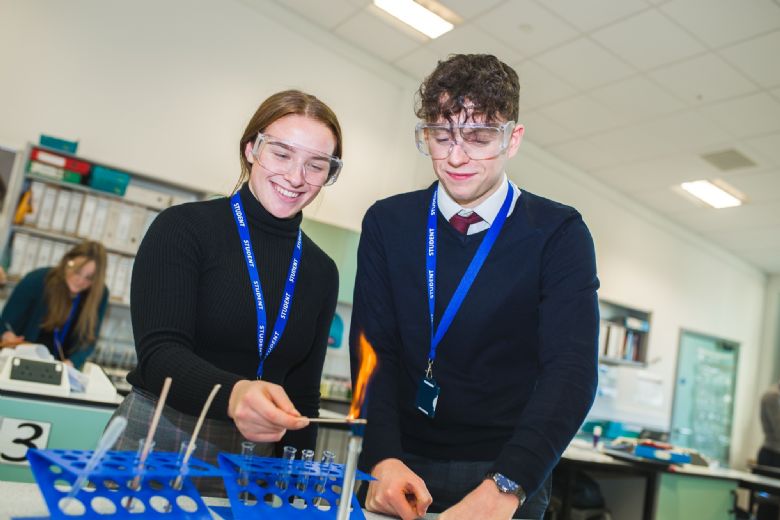 The Science faculty at Prince Henrys aims to develop scientists of the future, who are aware of how science impacts on their everyday life and the world around them.
We want our students to:
Gain scientific knowledge and understanding which is of value to them in the wider world
Develop their ability to use equipment skilfully within investigations
Analyse and evaluate their findings
Understand the importance of being scientifically literate in today's world
KS3 Curriculum
The KS3 curriculum is aimed at developing the students' knowledge and understanding of how science can be used to explain the world around them.
In Year 7, students are taught in mixed ability form groups for four periods per week. This develops the knowledge and skills that underpin the Science curriculum.
During Year 8 and Year 9, students are taught in ability sets and build on the skills and knowledge gained in Year 7 at a pace and to a level that is best suited to them.
Term 1

Term 2

Term 3

Year 7

Introduction to Science

My body

Acids and alkalis

Energy resources

Reproduction

Chemical reactions

Particles

Electrical circuits

Variation

The environment

Mixtures and solutions

Forces

The solar system

Year 8

Cells

Atoms and elements

Heating and cooling

Respiration

Rocks

Environmental chemistry

Microbes

Magnets

Plants

Using Chemistry

Light and sound

Electrical energy

Year 9

Start of GCSE courses

GCSE courses

GCSE courses
KS4 and KS5 Curriculum
Please see the Key Stage 4 and Sixth Form Pages for details of the KS4 and KS5 courses offered by the Science faculty.
Enrichment
The Science team runs a weekly Science Club for students in KS3, and enters students into competitions such as the Festival of Chemistry, the Golden Bunsen and the Faraday Science Challenge. A Level students take part in residential field trips and university practical experiences.